150,000 Rohingya children to get Vitamin A capsules in Cox's Bazar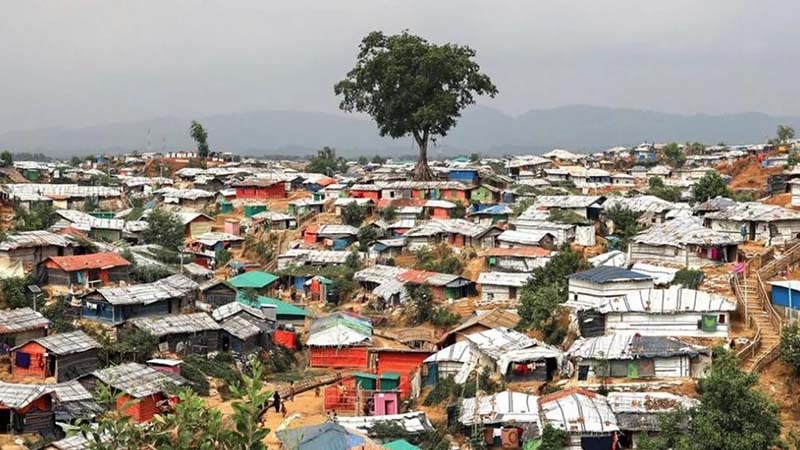 A total of 152,356 children will get vitamin 'A' capsules at 45 sites in 33 camps of Ukhiya, Teknaf in Cox's Bazar.
Among these, 15,665 children aged 6-11 months will be fed blue capsules and 136,692 children aged 12-59 months will be fed red capsules.
Dr Mohiuddin Khan Alamgir, acting civil surgeon at district EPI Centre, gave this information at about 3:30pm on Wednesday.
He said: "Besides Bangladeshi children, children born in Rohingya camps from June 18-22 have also been brought under the national vitamin 'A' plus campaign. We have administered this vaccination at 45 sites in 33 Rohingya camps."
The civil surgeon also said that 416 mobile teams will be in charge of vaccination at 45 camp sites. Each team will consist of four people, with two supervisors and two volunteers.
Dr Mohiuddin Khan Alamgir said: "Rohingya mothers are relatively less aware than Bangladeshis. As a result, children are at risk of health issues and death. Therefore, it was decided to launch this campaign in the Rohingya camp to eliminate various diseases. With the help of health workers and volunteers, these Rohingya children will be fed vitamin 'A' capsules."
Meanwhile, 483,983 children of eight upazilas of Cox's Bazar will be fed vitamin 'A' capsules. These capsules will be fed in 1,802 centres of the district from June 18-22. At the same time, nutrition messages will be disseminated for awareness in 216 wards of 72 unions, said the district Civil Surgeon Office.