33 Malaysia-bound Rohingyas held from St. Martin's Island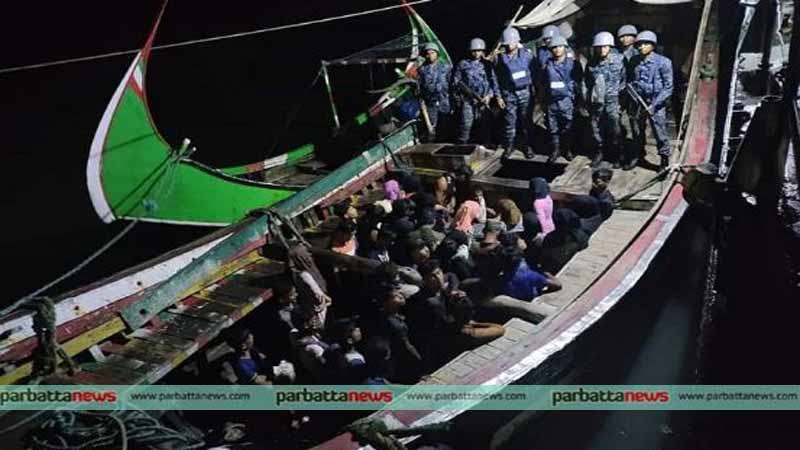 TEKNAF CORRESPONDENT
Navy personnel have detained 33 Rohingya refugees – 12 women, 20 men and one child – two nautical miles northwest of St. Martin's Island in Cox's Bazar's Teknaf as they were illegally trying to go to Malaysia around midnight on Thursday (May 19).
They all live in different camps in Ukhia and Teknaf.
Acting on a tip-off, according to sources, a team of navy personnel raided the area and detained the Rohingya refugees. They also seized the trawler boarding which they were bound for Malaysia.
Sohail Azam, captain of the Banauza Ali Haider ship, said they would hand over the detained Rohingyas to the Coast Guard after completing the legal process.