4 Rohingya held in India custody, kin say no riot links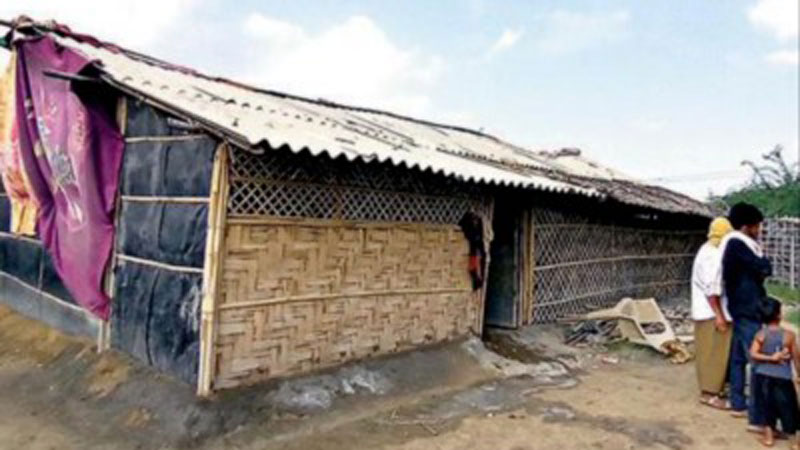 Four Rohingya refugees, including two minors aged 14 and 16 years, have been apprehended for their alleged role in communal violence that broke out in Nuh, one of the 22 districts in the Indian state of Haryana, on July 31, Times of India reports.
While two adults — 21 and 19 years old — were picked up from camps for questioning on August 4, the two minors were detained three days later. Police sources said they had been booked on charges of rioting, unlawful assembly, robbery and murder.
Saifullah (21), a resident of the fifth Rohingya camp near the district court, was sleeping in his cot when a police team asked him to accompany them, according to his family. "He asked me for something to eat. I went to the kitchen to boil some leaves when the cops barged into our shanty," his wife Sadia said.
"They asked him to come with them and told us 'jaise lekar jaa rahe hain waise hi bike par baitha kar le aaenge… 15-20 minute mein (we will bring him back in 15-20 minutes). It's been more than a week, but he hasn't returned," she added.
Saifullah's father-in-law and the local cleric, Mufti Saab, claimed none from the Rohingya camps were involved in the July 31 violence, which happened at Nuh Chowk and near Nalhar temple. "We are refugees. Why would we even think of putting ourselves at risk? We are just guests over here," he said.
Saifullah's 50-year-old mother hasn't been eating much since the cops took him away. She hasn't been talking to anyone either, he said.
At Camp 3, Mehboob Rehman (19) was sitting outside his house when a police team arrived and detained him for questioning.
"The issues will eventually get resolved. But we will be targeted time and again. It is only because we have none to protect us," rued Alam Rehman, Mehboob's father.
Around 10.45am on August 7, the two teenagers were playing video games outside their shanties when the cops took them into custody.
"My son is just 14. What could he have done that the police had to take him away?" asked Abdul Jabbar. "One after another, they are questioning our kids. Why are they dragging us into this internal turmoil? We are outsiders and have no role in the violence," he said.
It was only on Thursday that the families of Saifullah and Mehboob and the two minors claimed they were officially told about the detentions. There are around 1,800 Rohingya refugees in 10 camps in Nuh.
The two minors have been sent to an observation home. Saifullah and Mehboob were produced in court and remanded in judicial custody.
Police said they had acted on the basis of evidence. "They are our suspects and may have been involved in hurling stones at the Braj Mandal Jalabhishek Yatra on July 31. It's incorrect to say the police have been targeting any particular community. Please don't spread rumours," said Surendra Singh, the Nuh DSP.
Sabber Kyaw Min, the director of the NGO — Rohingya Human Rights — told TOI they had been "misquoted" by a section of the media regarding the allegation that the cops were targeting them.