4 Rohingya held with 6,275 yaba pills inside stomachs at Dhaka airport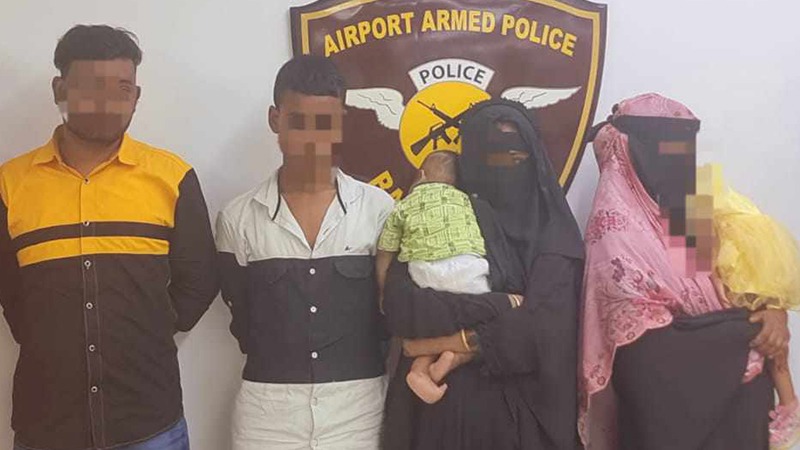 Four members of a Rohingya family, including two women and a teenager, were detained at Hazrat Shahjalal International Airport on Thursday while attempting to smuggle 6,275 yaba pills inside their stomachs.
The arrestees are Ali Ahmed, 28, Asiya Begum, 25, Johura Begum, 30, and Md Ruble, 15. Asiya Begum had a seven-month-old child, while Jahura Begum had a 10-month-old child.
Asiya's husband Ali Ahmad was the mastermind behind smuggling, although he did not carry Yaba in his stomach, APBn spokesperson, Additional Superintendent Muhammad Ziaul Haque confirmed the matter.
He said: "A family arrived in Dhaka from Cox's Bazar via a Novoair flight at 7pm on Thursday. They were acting suspicious and the Armed Police Battalion (APBn) intelligence team detained them."
During the interrogation, they denied carrying any yaba pills or being involved in criminal activities, affirming their Bangladeshi identity. Later, abdominal X-rays were conducted."
The police verified the presence of foreign objects in the stomachs of Md Rubel, his aunt Asiya Begum, and Johura Begum.
"They subsequently confessed to smuggling yaba inside their stomachs after further questioning. When asked about their nationality, they admitted to being Rohingyas," the officer added.
A total of 130 yaba packets were recovered from the stomachs under the supervision of a doctor at Dhaka Medical College Hospital.
A case has been filed against them under the Narcotics Control Act at the Airport police station.