Army captures KNF camp in Ruma; 1 soldier killed in blast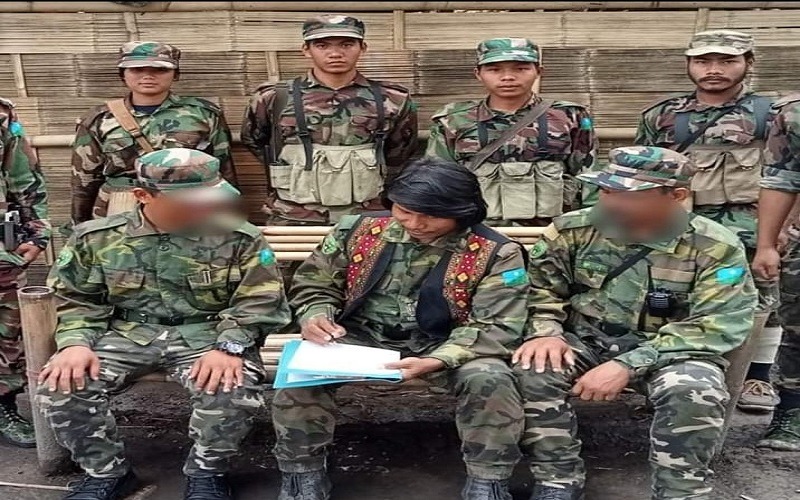 STAFF REPORTER
An Army patrol successfully captured a secret KNF (Kuki-Chin National Front) training camp alongside the headquarters in the Chipi Para area of Ruma Upazila in Bandarban.
This information was provided in a press release by the ISPR on Thursday (June 1).
Acting on intelligence received from local residents living near the KNF training camp area, a patrolling team from the Ruma Army Zone swiftly proceeded to the camp to address safety concerns. The armed terrorists of KNF fled as the team approached.
According to sources, at approximately 9:20 am, the army patrol team was targeted by an IED (Improvised Explosive Device) planted by the terrorists. One soldier sustained critical injuries in the blast and was immediately transported to the Chittagong Combined Military Hospital by helicopter. Regrettably, soldier Tuzam (30) succumbed to his injuries while undergoing treatment at the hospital.
The Army's specialized teams are continuing their efforts to detect and deactivate additional potential IEDs to ensure the safety of the general public.
The Army Chief expressed deep grief over the untimely death of the martyred soldier who made the ultimate sacrifice for the country, and conveyed his heartfelt condolences to the soldier's family.
Recently, KNF terrorists have been causing chaos in the hill towns of Ruma, Rowangchari, and Thanchi upazilas of Bandarban through continuous killings, abductions, instilling fear among the public, and violating human rights.
The Bangladesh Army and other law enforcement agencies are actively working to prevent such human rights violations.
Meanwhile, the Chittagong Hill Tracts Citizens Council issued a statement strongly condemning and protesting the killing of the army soldier.
In their media statement, President of Chittagong Hill Tracts Citizens Council, Kazi Mujibur Rahman, and General Secretary Alamgir Kabir expressed their deep condolences.
They highlighted previous incidents where Sergeant Habibur Rahman and Senior Warrant Officer Nazim Uddin were shot dead.
On May 16, 2023, two soldiers were killed by landmines and firing, and a major and a captain were injured, as mentioned in their statement.
"Today, one more person lost his life," the Council said, calling for bringing all these armed terrorist organizations under the law.