Army clears 18.5km road controlled by KNF in Bandarban operation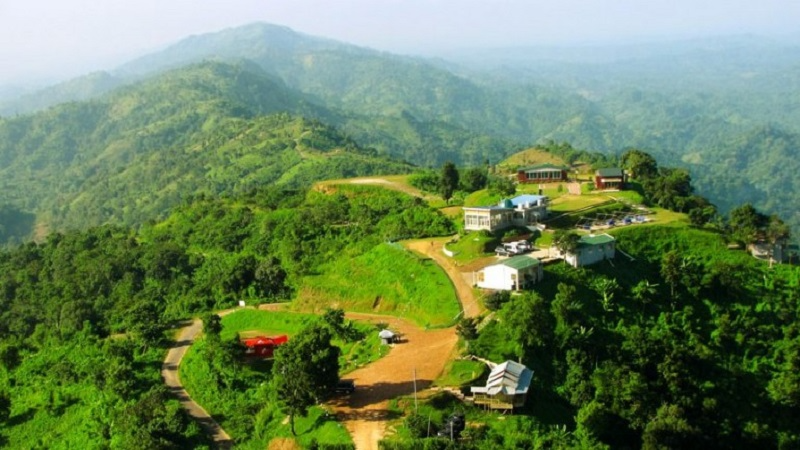 STAFF REPORTER
The Army has launched an operation to eradicate the Kuki-China National Front (KNF), a local separatist armed organization, from Bandarban.
Army members from the Bandarban region conducted the operation in the area around Baklai of Ruma upazila on Thanchi-Likri road from Monday (May 1) morning. According to the latest information, the KNF members retreated after being unable to withstand the army operation, and the army took control of a large area.
Local sources reported that the KNF had kidnapped about 10-12 people, including retired army officers, contractors, and laborers, from the road construction project by the army engineering department on the Ruma-Bagalek road and Thanchi-Likri road for the last two months after breaking the network with the militants. Later, the abductees were released in exchange for a large ransom. Additionally, five people, including army officers, were killed by KNF members. The Ruma-Bagalek and Thanchi-Likri road construction stopped due to KNF terrorist activities. After the road construction work was halted for several days, several teams of the army launched an operation to free these two roads from terrorism. Sensing the army's presence during the operation, the KNF personnel opened fire on the army. The army retaliated by firing, and a fierce gun battle started between the two sides. Local residents confirmed that the firing continued until afternoon.
The KNF members were forced to retreat in the face of army firing. The army still surrounds the entire area, and the number of casualties can be confirmed after the search.
As a result of the army operation, 18 and a half kilometers of Thanchi-Likri road have been cleared of terrorists, as KNF members fled in the face of army operations. The army stated that the operation would continue until these two roads are free from terrorism.
The success of the army operation has created an opportunity to resume work on the border road under construction in the area. Additionally, closed tourist centers in the area can be reopened. Locals are of the opinion that employment of local residents dependent on tourism will resume.
However, according to locals, gunfire between the two sides started again when the rival UPDF (Democratic) attacked the KNF members who fled after the army operation. The number of casualties has not yet been confirmed. It is to be noted that within the last one month, it was a third round of conflict between the KNF and the UPDF (Democratic).