Army distributes relief to families hit by calamities in Kaptai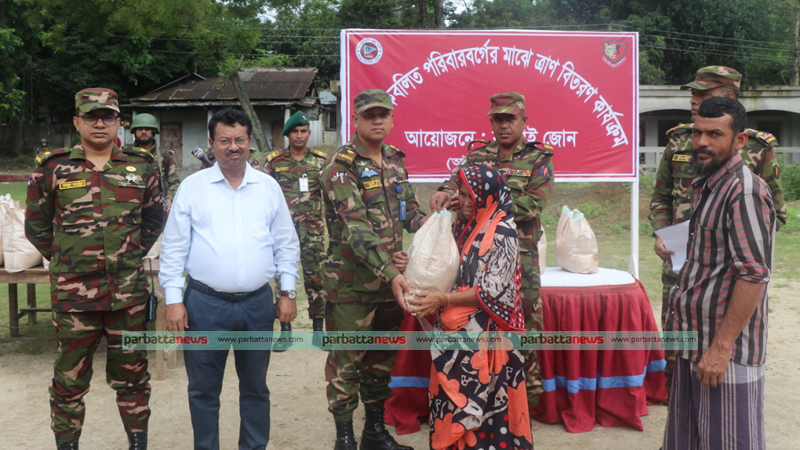 KAPTAI CORRESPONDENT, RANGAMATI
Rangamati's Kaptai Army Zone has distributed relief assistance to the families affected by natural calamities.
A total of 147 members of 30 families taking shelter at Kaptai High School received the assistance that includes rice, flour, pulses, soybean oil, sugar and salt on Tuesday, June 21, 2022.
The acting commander of the Kaptain Army Zone distributed the relief assistance to the affected families.
Engineer Abdul Latif, chairman of No 4 Kaptain Union Parishad, among others, was present during the relief distribution.
The acting zone commander interacted with the members affected by the natural calamity.
At the time, the affected family members living at risk in the hills raised their problems with the acting zone commander and requested him to rehabilitate them permanently in the plains.
Later, the acting zone commander assured to take necessary action after properly coordinating with the appropriate authorities.