Army helicopter crash-lands in Dhaka, pilots hurt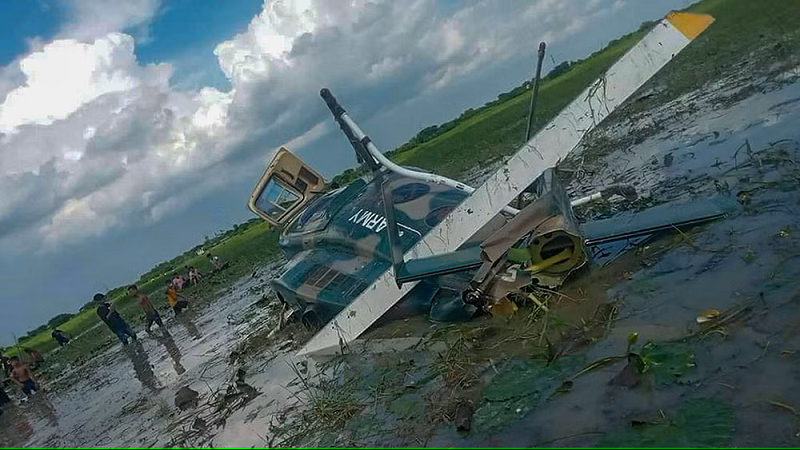 NEWS DESK
Two pilots were injured as a training helicopter of the Bangladesh Army made crash landing on a waterbody under Nawabganj Upazila in Dhaka district on Wednesday, July 27, 2022.
The pilots- Lieutenant Colonel Ismail and Major Shams were shifted to Dhaka Combined Military Hospital by helicopter, according to Inter-Services Public Relations.
Both the pilots are out of danger now, it says.
The accident occurred around 1:30pm due to mechanical fault when BELL-206 helicopter of the Army Aviation was practicing the emergency landing procedure as part of conducting routine training flights.
Local police are providing assistance for the security of the area and the helicopter.
Besides, security and rescue teams from Postgola and Mawa cantonments have left for the spot to salvage the helicopter.