Army provides humanitarian assistance to needy families in Rangamati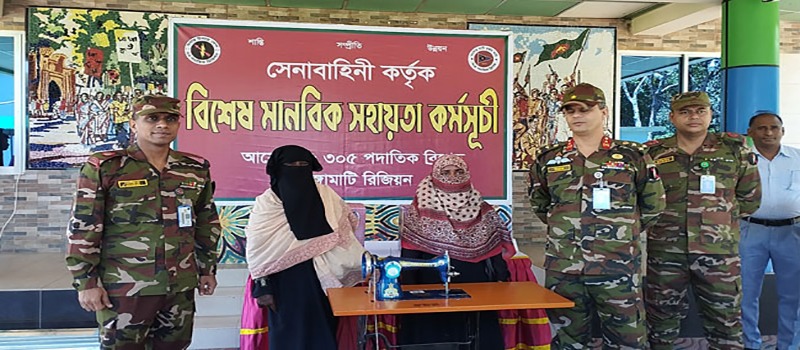 DESK REPORT
The army has extended a helping hand to the helpless and distressed population by distributing sewing machines, cotton, and cash assistance in Rangamati.
Brigadier General Imtaz Uddin, NDC, PSC, along with other army officers, led the distribution effort at the Region Army Headquarters.
The initiative aimed at creating self-employment opportunities for those facing hardship, and as part of this, the army generously provided two sewing machines, two bundles of wave tins for house repairs, and 81 thousand rupees for crucial medical treatment.
Speaking about the altruistic efforts, the Region Commander emphasised the Bangladesh Army's commitment to advancing the country without any discrimination based on caste, religion, or tribal differences.
"This is just a small contribution today," said the Region Commander.
"In our ongoing service activities, Rangamati Region remains resolute in working towards peace, harmony, and development, putting in utmost efforts to stand by everyone in all activities for the welfare of the people in this remote hilly area. Such service activities will continue in the future," he added.