Around 20 Rohingya missing after boat capsize in Myanmar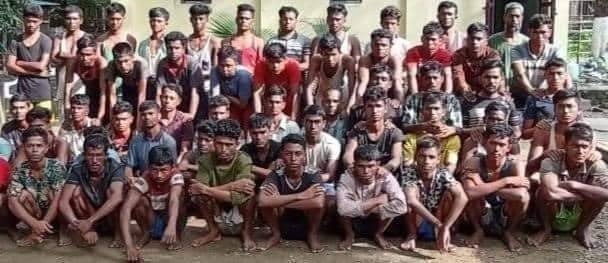 NEWS DESK
A boat carrying at least 80 Rohingya sank when it ran aground near Pyapon township in Myanmar's southern Ayeyarwady region. Around 20 are still missing and feared dead after Monday's accident, local residents were quoted to have told it, Radio Free Asia reports.
"Only 60 people could be rescued, the remaining 20 just floated away," a Pyapon resident told RFA on condition of anonymity for safety reasons.
"They told us there were more than 80 of them. They were sent … to Bogale Police Station," said the man, adding that it was not clear whether the Rohingya came from Internally Displaced Persons (IDP) camps in Rakhine state or from Bangladesh. They were planning to go to Malaysia according to the locals.
Among the rescued were 45 children, the resident said. They are still being held at Bogale Police Station along with the 15 adults. It is still not clear whether the group will be prosecuted.
RFA's calls to junta spokesman Maung Maung Than, Minister of Social Affairs for Ayeyarwady region went unanswered.
In September 58 Rohingya were sentenced to two years in prison each at Bogale township court. They were arrested the previous month near an island in the river off Pyapon township.
Pyapon lies on a tributary of the Ayeyarwady river some 15 kilometers (9.3 miles) from the Andaman Sea.
RFA data compiled between Dec. 2021 and Sept. 2022 found that nearly 800 Rohingya who tried to leave Rakhine State by land and water were arrested in different parts of Myanmar due to intensified fighting between the ethnic Arakan Army and junta troops.
A military crackdown on the Rohingya, which started five years ago, led to more than 740,000 Rohingya fleeing to neighboring Bangladesh. Of the more than 600,000 Rohingya who stayed in Myanmar an estimated 125,000 have been confined to IDP camps in Rakhine State.