ARSA commander killed during 'gunfight' with APBn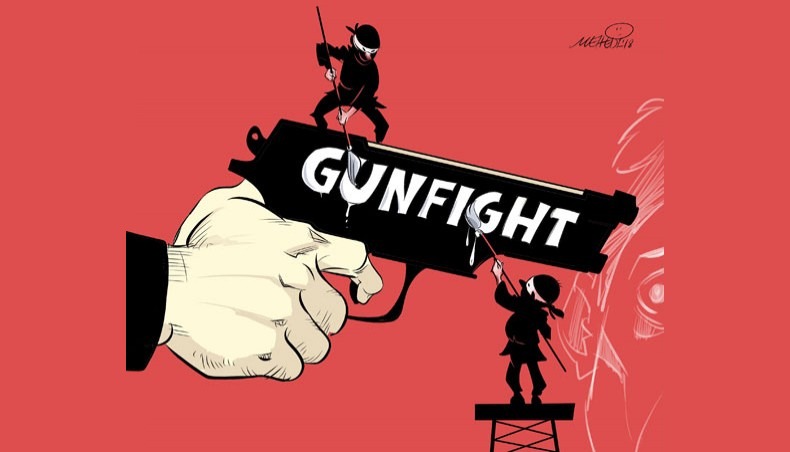 NEWS DESK
A suspected local commander of the Myanmar insurgent group the Arakan Rohingya Salvation Army was killed during a 'gunfight' with the Armed Police Battalion at a Rohingya camp in Ukhia of Cox's Bazar on Tuesday morning.
The APBn in a statement later on the day said that Abdul Mojid, 35, son of Nurul Ameen, of camp13 Tajnirmarkhola, was found dead, and he was an accused in four murder cases.
The police unit claimed that they also arrested three other suspected ARSA members with firearms.
The statement read that a team of the APBn cordoned off a few houses at Ghonarpara at about 9:30am.
Sensing the presence of the police team, the statement claimed some 40-50 ARSA members from the house of Hamida Begum, and other alleyways and hills started opening fire targeting the police.
The APBn claimed that they retaliated by opening fire in self-defence and the extremists left the scene after 20 minutes of exchange of fire.
It said that they arrested three other suspected ARSA members—Mohammad Taher, 45, Jamal Hossain, 20, and Liyakat Ali, 25, all from camp 19, and found the body of Mojid with a firearm and two bullets.
The APBn-8 commanding officer Amir Jafor visited the place.