Bangladesh govt served legal notice to remove Rohingya refugees from territory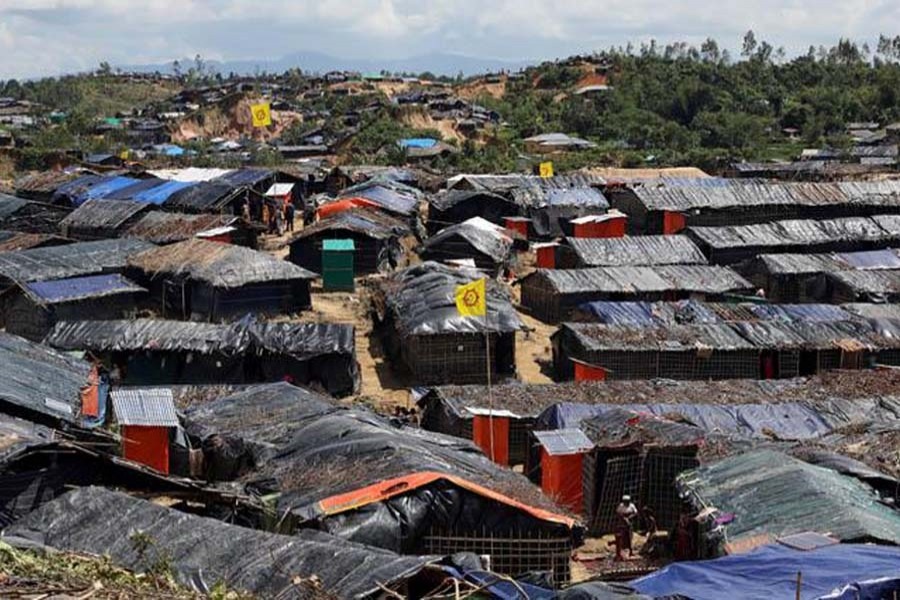 NEWS DESK
A Supreme Court lawyer today (October 11, 2022) served a legal notice on the authorities concerned of the government, asking them to expel Rohingya refugees from the territory of Bangladesh and to take a visible initiative in 10 days to relocate them to member countries of SAARC, BIMSTEC, and ASEAN on sharing basis.
Md Mahmudul Hasan sent the legal notice to secretaries at the ministries of home, foreign and law; deputy commissioner of Cox's Bazar and Refugee Relief and Repatriation Commissioner in Cox's Bazar, stating that the government of Bangladesh most unlawfully gave shelter to 12 lakh Rohingya community in its territory and wasted the money of its people.
The lawyer said in the legal notice that he will file a writ petition with the High Court to uphold the interest of Bangladesh if the notice recipients don't take necessary steps in line with the demand mentioned in the legal notice.
In the legal notice, Mahmudul Hasan said that the government of Bangladesh mostly unlawfully and without following international law and practices, has given shelter to more than 12 lakh people of the neighboring country, Myanmar, commonly known as Rohingya and more than 30,000 Rohingya children are born yearly, causing a catastrophe in Bangladesh.
Bangladesh is spending $1.22 billion US dollars, equivalent to nearly Tk 13,000 crore annually, to maintain the Rohingya people of Myanmar.
The government of Bangladesh unlawfully and arbitrarily spent massive amounts of money for the Rohingya people and did not follow international law and practices while giving shelter and maintaining them inside of its territory, he said in the legal notice.
Mahmudul also said in the legal notice that Bangladesh is a member of the regional organisations, namely South Asian Association for Regional Cooperation (SAARC) and Bay of Bengal Initiative for Multi-Sectoral Technical and Economic Cooperation (BIMSTEC).
On the other hand, Myanmar is a member of BIMSTEC and Association of Southeast Asian Nations (ASEAN).
According to international practice, the burden of refugees can be taken on sharing basis, he stated in the legal notice.