Bangladesh seeks ASEAN involvement to expedite Rohingya repatriation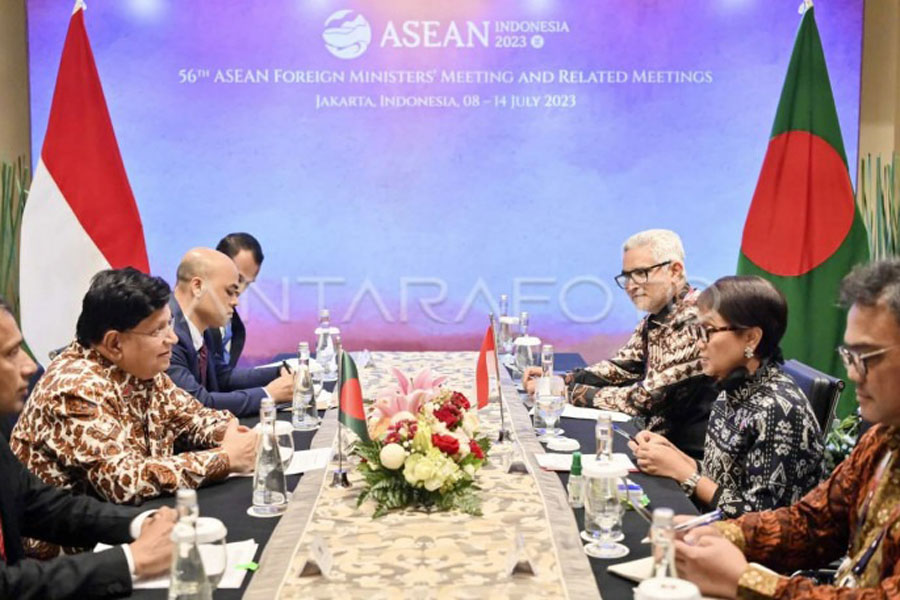 Foreign Minister AK Abdul Momen requested Indonesia, the current chair of ASEAN, to play a more proactive role in the repatriation of forcibly displaced Rohingyas to Myanmar.
During a bilateral meeting with his Indonesian counterpart Retno LP Marsudi, Momen called upon him to involve the ASEAN Coordinating Centre for Humanitarian Assistance to expedite the speedy, safe, dignified and voluntary repatriation.
Momen, who is on a three-day visit to Jakarta to attend the 30th ASEAN Regional Forum (ARF), apprised Retno LP Marsudi about the current progress of bilateral engagement on Rohingya repatriation.
He also solicited strong support of Indonesia by influencing other ASEAN Member States to make consensus in favour of Bangladesh's candidacy for attaining Sectoral Dialogue Partner (SDP) status of ASEAN in next ASEAN Summit to be held in September this year.
In addition, he stressed the necessity of direct air connectivity between Bangladesh and Indonesia as well as requested to grant visa on arrival in favour of Bangladeshi ordinary passport holders at entry points in Indonesia.
He also invited the Indonesian foreign minister to visit Bangladesh at a mutually convenient time.