BGB seizes huge cache of yaba pills along Myanmar border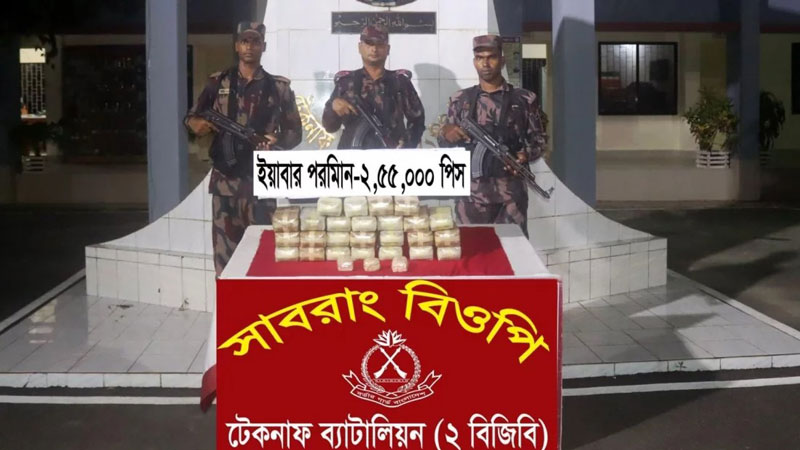 NEWS DESK
Members of Border Guard Bangladesh (BGB) seized 255,000 pieces of yaba pills along the Myanmar border in Teknaf upazila of Cox's Bazar on Thursday night.
The border force was unable to detain anyone in this connection.
According to a media release signed by Lt Col Md Mohiuddin Ahmed, captain of BGB Teknaf-2 Battalion, several teams of the BGB took position in the Acharbunia area along the Myanmar border after being tipped off that a big consignment of yaba pills would be smuggled into Bangladesh from the neighbouring country.
At around 10pm, the BGB patrol team saw two men carrying plastic bags on their shoulders, crossing the zero line of the border, and coming towards the salt field in the Acharbunia Beri Bandh area. BGB patrols challenged them as their movements were found suspicious.
Sensing the presence of the law enforcers, the two fled the scene, leaving the bags behind. Later, a total of 255,000 pieces of yaba pills were recovered from the abandoned bags, said the release.
Though the BGB members conducted drivers until 11:30pm in the area, the peddlers could not be detained, the release added.