Call to provide information to army for countering terrorist activities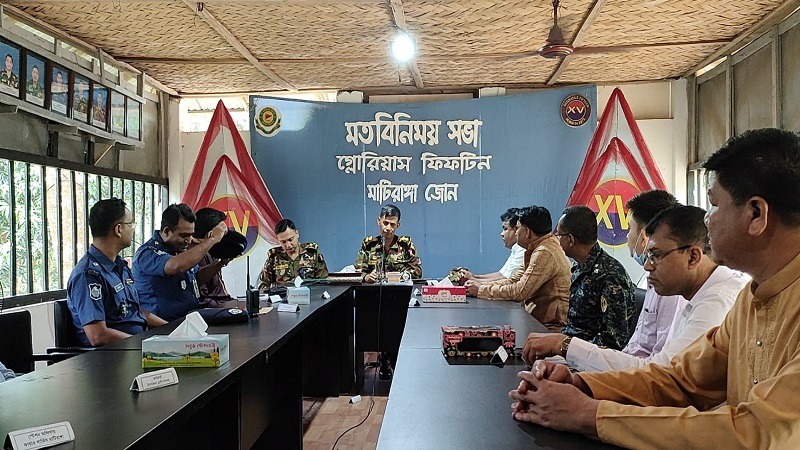 A meeting was held to address the overall security situation in the zone-controlled area of Matiranga Army Zone, located in Khagrachari.
On Wednesday (June 7), at approximately 11 am, the monthly security exchange meeting took place in the conference room of Matiranga Zone.
The meeting was chaired by Lieutenant Colonel Md. Kamrul Hasan, PSC, the Commander of 15 Field Regiment Artillery in Matiranga Zone.
During the meeting, Lt. Colonel Md. Kamrul Hasan, PSC, called upon individuals to cooperate with the army by providing valuable information to help eliminate terrorist activities.
He emphasized that the army remains dedicated to upholding law and order in Matiranga, as well as fostering communal harmony.
The hour-long exchange meeting was attended by various individuals, including Major Md. Murad Hossain, PSC, the Deputy Commander of Matiranga Zone; Md. Rafiqul Islam, Chairman of Matiranga Upazila Parishad; Mohammad Zakaria, Officer-in-Charge (OC) of Matiranga Police Station; M Humayun Morshed Khan, President of Matiranga Upazila Awami League; Hiran Joy Tripura, a member of Khagrachari Hill District Council; elected public representatives; journalists; and military-civilian officials.