Conspiracy is on to boycott Baisabi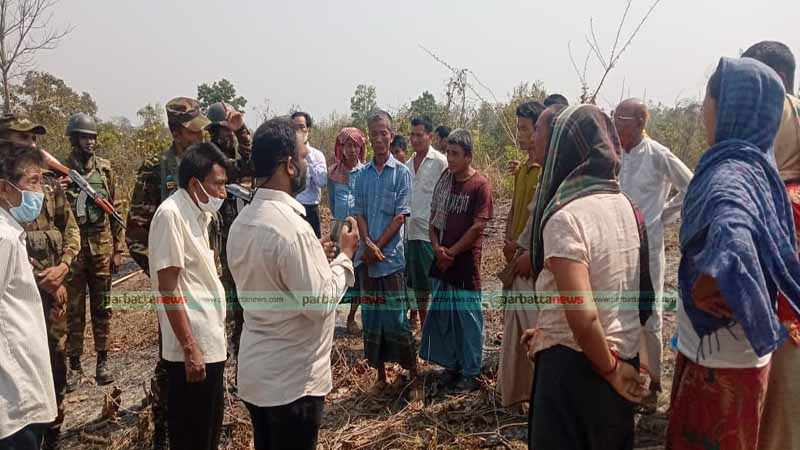 Staff Correspondent, Khagrachhari
Whenever Basabi draws near, a vested quarter in Chittagong Hill Tracts works towards boycotting the biggest festival of tribal people in the region.
It's not an exception this time.
On March 16, Milon aka Saurav Chakma, military commander of the UPDF (Prasit), was arrested by security forces in Khagrachhari's Dighinala.
Security forces seized firearms and bullets among other things from Saurav Chakma, an accused in multiple cases like extortion
Soon after, he fell ill and was rushed to hospital and died there.
Doctors said he died of a 'heart attack'.
Still, centring on the death, UPDF (United People's Democratic Front) members made an issue of it and set fire to a bus, two trolleys and beat up several people.
Panicked, transport owners halted their services.
Rukon Uddin, organizing secretary of Khagrachhari Road Transport Owners' Association, said they halted their services with Rangamati.
The same day, rumours went around that Bengalis had set fire to some houses of tribals aiming to ruin the harmony between tribals and Bengalis in the hill tracts.
Bengalis blamed the UPDF (Prasit) on spreading such rumours.
Public representatives have visited the scene and called on people to maintain their harmony without being influenced by any propaganda.
On March 14, just across the border of Sajek, in India's Mizoram, five members of the UPDF were arrested by India's Border Security Force (BSF).
The BSF seized Rs 6.1 million, three automatic firearms and huge ammunition.
According to the BSF sources, the arrested UPDF members were arrested while trying to enter Bangladesh.
On Tuesday, a member of the UPDF (Democratic) was shot dead in the Punorbashopara area of Bandarban's Tonkaboti union.
Meanwhile, the UPDF (Prasit) has called a half-day road blockage for Sunday in Khagrachhari.
CHT affairs observers also believe that a vested quarter has, as always, been out to destablise the hill tracts, especially ahead of Baishahi, to foil the festival.
And what has started in the hill tracts is just part of that, they add.
A hill tracts security official said, "We are working to maintain security for people in the hill tracts. We will be doing it at any cost."