Construction process of Rohingya Repatriation Transit Camp begins at Ghumdhum Border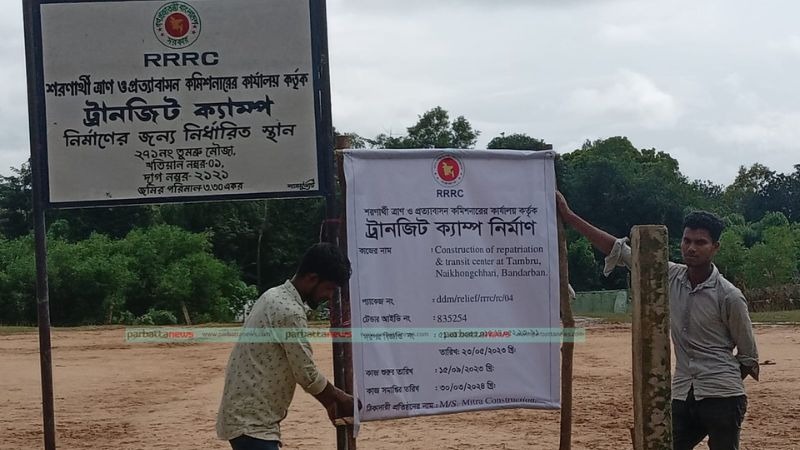 NAIKHONGCHARI CORRESPONDENT
Officials from the Naikhongchari Upazila Land Office have transferred the designated land for the Rohingya Repatriation Centre to the Office of the Refugee Relief and Repatriation Commissioner (RRRC).
The handover took place near the Red Bridge on the Ghumdhum border around 11:30 a.m. on Thursday, Oct 12.
The proposed Rohingya Repatriation Center will be located on the northern side of a new border check post inside Bangladesh, 150 yards from the border pillar BP-31/1S.
The Naikhongchari upazila administration confirmed this plan after inspecting the site.
Meanwhile, the chosen site for the camp, located in the Paharpara area of Tumbru's western suburbs, has faced local opposition.
Locals said they were using the site as a playground.
Refuting the concerns, the Upazila land office said that the camp is being built as per government directives.
Naikshyongchari Upazila Nirbahi Officer, Romen Sharma, emphasised that the government is focused on repatriating Rohingyas to Myanmar and that the centre being constructed is temporary.