DGFI Official Murder Case: ARSA leader among 66 accused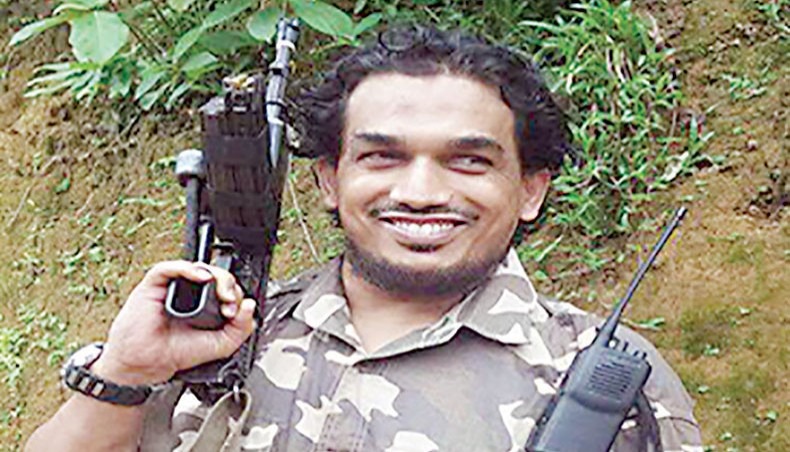 NEWS DESK
Sixty-six persons have been made accused in the case filed over the murder of a DGFI officer near the Tumbru border in Bandarban's Naikkhangchhari on November 14.
Of them, Ataullah Abu Ammar Jununi, known as the commander-in-chief of Arakan Rohingya Salvation Army (ARSA), has been named as the prime accused.
Mohammad Anwar Hossain, a DGFI field officer in Cox's Bazar, filed the case with Naikkhangchhari Police Station on November 23.
Inspector Mohammad Shahjahan of the police station confirmed the matter yesterday and said Inspector Sohag Rana of Ghumdhum police outpost has been assigned to investigate the case.
Bangladesh Air Force Squadron Leader Rizwan Rushdee, who was serving in DGFI, was killed and Rab official Sohel Barua was injured as drug smugglers opened fire during a clash near the Tumbru border.
Rab and DGFI were jointly conducting an anti-narcotics drive there, said a press release of the Inter-Services Public Relations (ISPR).
Rohingya leaders Master Dil Mohammad and Maulvi Arif Ahmed, ARSA commander Ustab Khaled, Mawlana Mostafa, Abdur Rahman, Jubayer, Shakher, Kawsar, and Noman Chowdhury are among the other suspects in the case.
Of the named suspects, 17 live on the zero line, while the others are from different places, including Ukhia and Kutupalang camps in Cox's Bazar.