Dhaka sees hope for Rohingya repatriation in latest Beijing initiative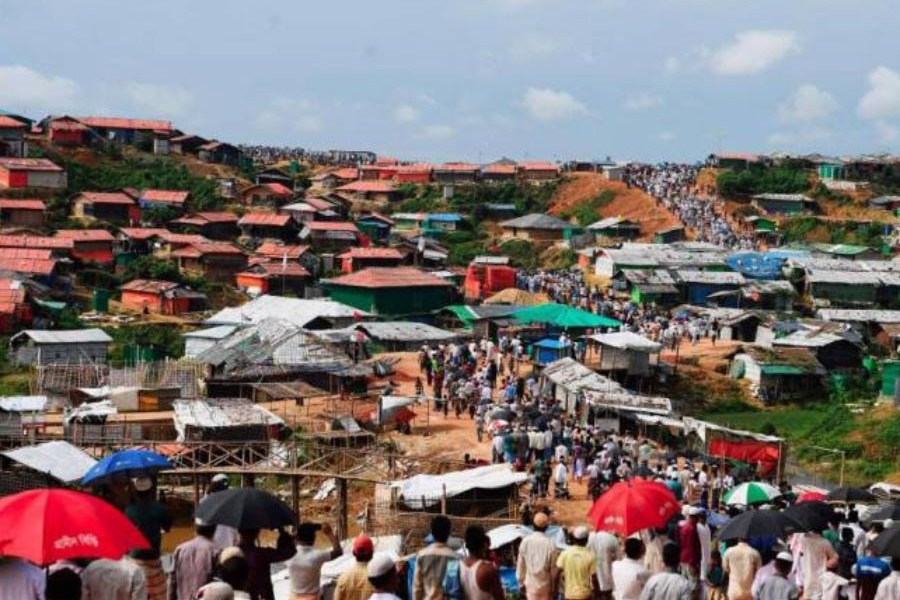 NEWS DESK
Foreign Minister Dr AK Abdul Momen on Tuesday reiterated his hope that the Rohingyas will start returning to their place of origin in Myanmar acknowledging that he had a discussion on the issue with the Chinese side recently.
"Yes, we had a courtesy meeting (with a Chinese special envoy). Surely, there was a discussion on the Rohingya repatriation. We hope they will return to their homes with dignity," Momen told reporters when asked about his recent meeting with Chinese special envoy Deng Xijun.
The foreign minister said many are working to help facilitate the Rohingya repatriation. "I should say they (China) have taken a very good initiative and they are working accordingly," he said.
Asked whether the repatriation will begin anytime soon, Momen said: "That I cannot say until it is done."
The foreign minister said there were two attempts to begin repatriation of the Rohingyas in the past but those efforts went in vain.
Momen said the Chinese side facilitates the discussion between Bangladesh and Myanmar and hoped that the Rohingyas will start returning to their homes.
The Chinese special envoy earlier visited Myanmar.
Bangladesh and Myanmar on Tuesday held a meeting with the cooperation of China in Kunming on the implementation of a pilot project on Rohingya repatriation. Foreign Secretary Masoud Bin Momen had arrived in Kunming in relative discreetness to join the meeting, multiple diplomatic sources said.
Work on the pilot project has been underway for the past two years. A list is currently being vetted to send back over 1,000 Rohingyas initially.
Meanwhile, a delegation from Myanmar visited Cox's Bazar earlier this year and discussed the repatriation with Rohingyas there.
In addition, diplomats from 11 countries, including the Bangladesh ambassador, were shown around the various infrastructure for Rohingyas in Rakhine in March.
Earlier, Foreign Minister Momen said Myanmar "should keep their promise" for the repatriation of the Rohingyas to their place of origin in Rakhine State.
Despite assurance from the Myanmar side, not a single person was taken back over the past years, he said.
Bangladesh is hosting over 1.1 million Rohingyas in Cox's Bazar and Bhashan Char.