Dipankar Talukdar sounds alarm on hill development hindered by armed terrorists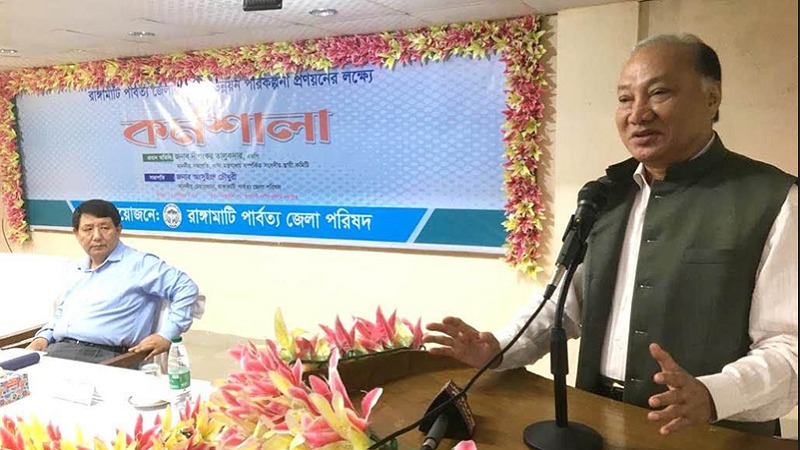 STAFF REPORTER, RANGAMATI
Armed terrorists are creating obstacles to the development of the hills, said Dipankar Talukdar, chairman of the parliamentary standing committee on the Ministry of Food on Sunday, Sept 10.
He made the remark while speaking as the chief guest at a daylong workshop organised by Rangamati District Council on formulating a special development plan.
Talukdar said: "Development requires peace and a stable environment. After the Awami League government came to power, under the leadership of Prime Minister Sheikh Hasina, the Chittagong Hill Tracts Peace Agreement was signed and comprehensive development plans were adopted and implemented in every sector in the entire Chittagong Hill Tracts. This trend continues. In addition to maintaining the continuity of the government for more development, everyone must unite against illegal arms holders."
The workshop was presided over by District Council Chairman Angsui Pru Chowdhury, with the participation of officials of the departments transferred to the district council, public representatives and representatives of the civil society.