Direct peace talks begin between Bandarban committee and KNF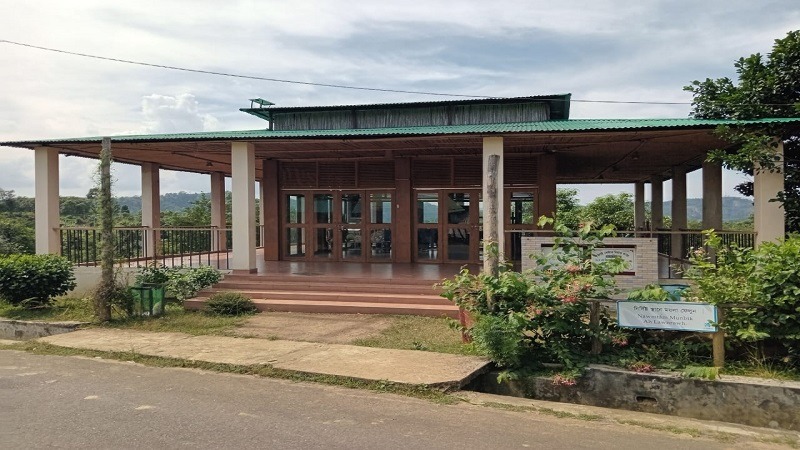 STAFF REPORTER
In a significant step towards conflict resolution, the peace establishment committee, established in Bandarban, began direct talks with the Kuki Chin National Front (KNF) on Sunday. Their objective is to address the ongoing conflict and promote peace in the hill district.
While the KNF had previously engaged in several video conferences with the peace committee, this marks their first in-person meeting. The meeting took place at the Munlaipara Community Center in Ruma Upazila at 11:30 a.m. on Sunday.
Bandarban Hill District Council Chairman, Kyaw Shwe Hla, who also serves as the Chairman of the Peace Establishment Committee, was in attendance. Additionally, 10 members, including 3 vice-presidents, from KNF, along with senior officials from security forces and intelligence agencies, participated in the meeting.
Stringent security measures were implemented in the meeting vicinity, with members of the Army, Border Guard Bangladesh (BGB), police, and intelligence agencies ensuring safety.
During the meeting, KNF presented a set of six demands to the Peace Establishment Committee. The committee members expressed their intent to deliberate on these demands with the aim of helping KNF members reintegrate into civilian life.
KNF began its operations in the hills in August of the previous year, resulting in the loss of 22 lives, including 5 army personnel, during clashes with security forces. A total of 17 KNF members have been arrested.
Allegations have arisen regarding the involvement of a newly emerging militant group, Jamaatul Ansar Fil Hiddal Sharqiya, with KNF. There are also claims of KNF providing militant training in exchange for monetary compensation.
The activities of KNF have had a detrimental impact on the tourism industry in Bandarban, prompting the administration to impose restrictions on tourist travel in select upazilas of the region.