Drug smuggling: Most wanted fugitive held in Cox's Bazar, spills the beans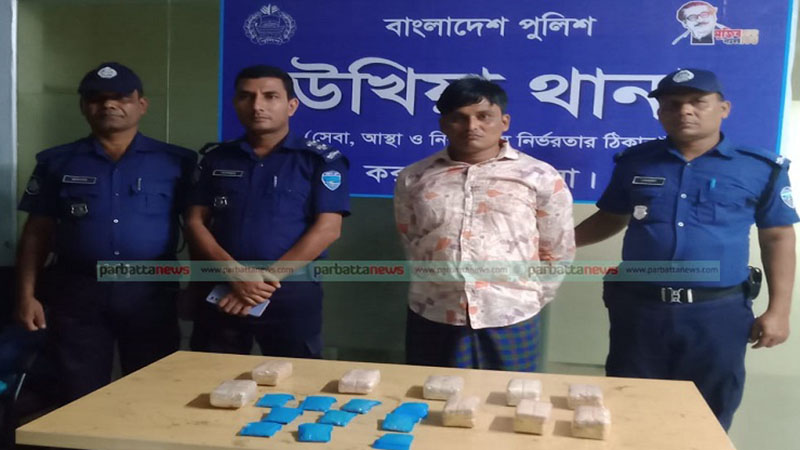 UKHIYA CORRESPONDENT
Cox's Bazar police have arrested a fugitive accused in multiple cases confessing to smuggling 30-40 lakh yaba tablets per month from Myanmar into Rohingya camps.
Fugitive Shafiullah, 38, son of Abdus Salam of E/2 Block of Lambasia Rohingya Shibir-1, was arrested in possession of 20,000 pieces of yaba tablets during a raid in the district's Ukhiya at 10pm on Saturday, July 2, 2022.
Ukhiya Police conducted the raid in collaboration with the Armed Police Battalion in charge of the Rohingya Camp to arrest Shafiullah, also a Myanmar citizen.
Ukhiya Police Station OC Sheikh Mohammad Ali, who led the operation, said Shafiullah was the most wanted criminal and a fugitive in many cases.
After the arrest, depending on his confessional statement, 20,000 pieces of yaba were recovered from Patabari area, he said.
Shafiullah admitted during the interrogation that he smuggled 30 to 40 lakh pieces of yaba across the border from Myanmar to Rohingya camps every month, according to the local OC.
Legal action against him is underway, he said.