Egyptian writer's epic novel 'Divine Destiny' on Sheikh Hasina hits market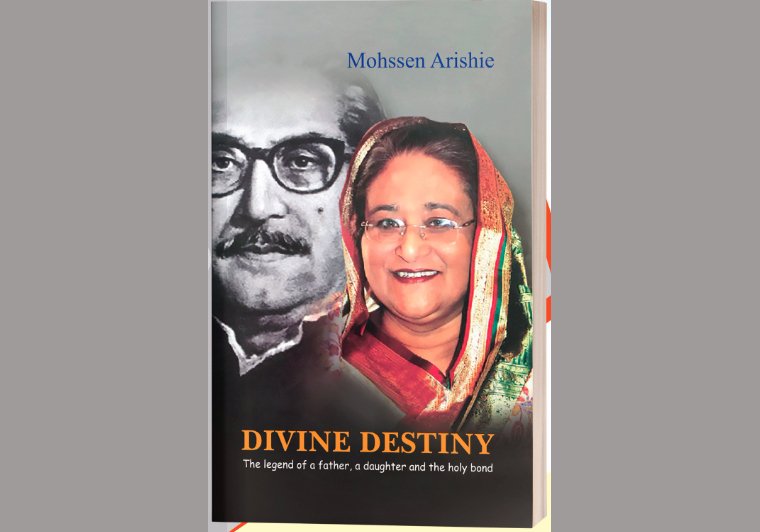 NEWS DESK
An epic novel "Divine Destiny- The legend of a father, a daughter and the holy bond" authored by Egyptian writer and journalist Mohssen Arishie on Father of Nation Bangabandhu Sheikh Mujibur Rahman and his daughter Prime Minister Sheikh Hasina hit Bangladesh market today, Thursday, July 28, 2022.
Noted publishing house Anindya Prokash published it, said a press release.
The story of a father, a daughter and the holy bond has a very epic flavor in the novel as profound gem words have been carved in line.
It is mentioned in the novel that when Bangabandhu was in prison, the character in the novel, Sheikh Hasina's mother provided him with different types of books, and after explaining the situation, the author gives a pure sense of humor like "Nonetheless, books were more preferable to the prisoner than home-cooked meals".
The two inner relationships between father and daughter and how impact it had on his daughter's growing, these lines are giving a sense, and Bangabandhu's every line for life was a mentor for his daughter Sheikh Hasina.
Mohssen Arishie is likely to reach Bangladesh tomorrow to join a formal launching ceremony of the book which is yet to be scheduled.