Eight construction workers abducted by KNF terrorists in Bandarban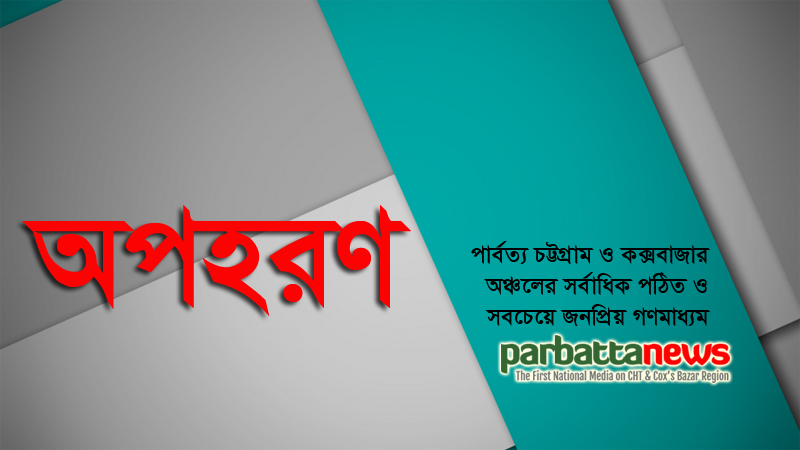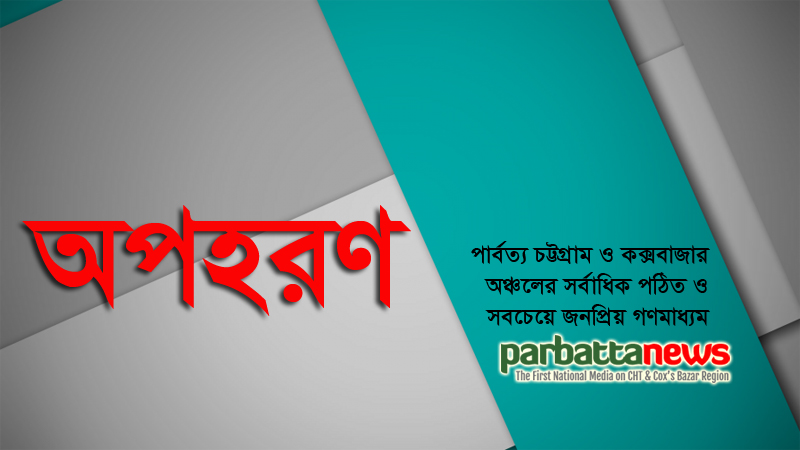 STAFF REPORTER
A group of KNF terrorists, belonging to the Kuki-Chin National Front, has kidnapped eight construction workers from Bagalek in Ruma Upazila, Bandarban District. According to reports, armed members of the Kuki-Chin National Army (KNA), the militant wing of KNF, forcibly took the workers hostage early on Friday morning. As of the time of writing this report on Friday night, six individuals have been released in two separate rounds, while two workers remain in captivity. Security forces have intensified patrols in the area, but the identities of the remaining hostages, Md. Idris and Awal, are currently unknown.
Local sources have revealed that the eight workers were involved in developmental work on a remote hill in the Harmon neighborhood of Bagalek. Around 16 armed KNF terrorists arrived at the site and seized the workers, holding them hostage. Initially, four workers were released in the first phase, followed by an additional two. However, at the time of writing, the fate of the remaining two workers remains unknown.
Over the past two months, KNF members have carried out a series of abductions, targeting around 10-12 people, including retired army officers, contractors, and laborers working on the road construction project supervised by the army engineering department on the Ruma-Bagalek road and Thanchi-Likri road. The kidnapped individuals were subsequently released after substantial ransoms were paid. On March 11, four laborers, including a driver, were fatally shot by the Kuki-Chin National Force (KNF), a local separatist organization, in Thanchi, Bandarban. Since then, approximately 16 people, including contractors and stone traders involved in road construction work, have been reported missing.
On March 12, KNF members released 12 of the 16 missing individuals, including businessman Babul Faraiji. Eyewitnesses reported that a group of armed KNF members attacked contractors, traders, and workers traveling in two trucks from Likri Road to Thanchi Sadar. The attack took place at a location known as Bish Kilometre, resulting in the deaths of truck driver Jalal Uddin and rubble workers Forkan and Ibrahim. Four injured individuals managed to escape, while KNF members abducted 12 people, including businessman Babul Farairjee.
Simultaneously, armed KNF members abducted four businessmen on two motorcycles at Baish Kilometre as they were en route to Thanchi Sadar. The abducted individuals were later released on March 14 in an area called Chouddo Kilometre on the Thanchi-Likri road. Those released include contractor Ziaul Haque Zia and his friend Jigar, contractor Monir Hossain and his mason Abdul Mannan, and stone merchant Kazi Nurul Anwar. It is alleged that their release was secured through the payment of a ransom.
In a separate incident on April 13, two guards named Bachir Ahmed (45) from Cox's Bazar and Abu Hanif (25) from Rangpur were abducted by individuals claiming affiliation with the KNF. The incident occurred at Barshipara Brickfield near Bazar Para Army Camp in Ruma Upazila. The owner of the brick kiln, Mr. Sujan, stated that KNF had previously demanded extortions from their kiln, which may have led to the abduction due to non-payment. As a result, the workers and businessmen in Bandarban live in constant fear of being kidnapped by the KNF, significantly impacting local economic activities and daily life.