EU Mission to monitor Chittagong Hill Tracts for 6 weeks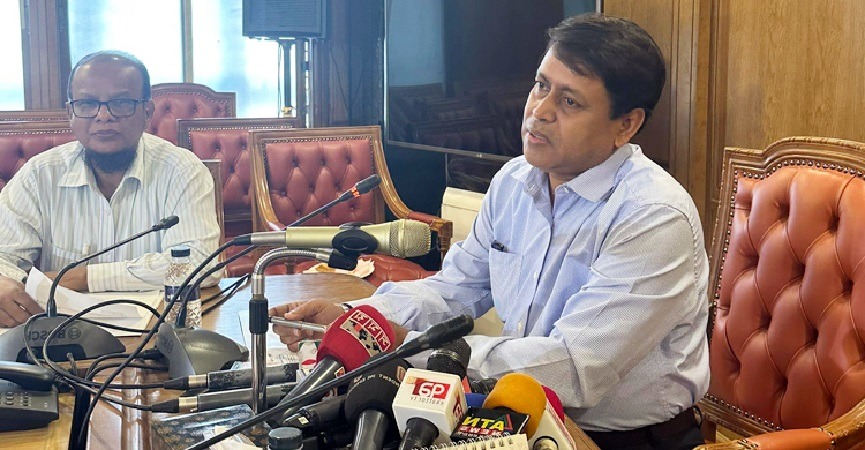 DESK REPORT
The European Union's six-member Election Exploratory Mission (ExM) has arrived in Bangladesh to assess the environment ahead of the national elections. As part of their mission, they aim to observe the Chittagong Hill Tracts region for a duration of six weeks.
On Monday (July 10), the Mission convened a meeting with officials from the Ministry of Chittagong Hill Tracts Affairs at the Secretariat. Following the meeting, Aminul Islam, Additional Secretary of the Ministry, briefed reporters on the mission's objectives.
According to Islam, the EU Mission has sought assistance from the government, which has pledged full support throughout their stay, visits, and movements. Notably, the Ministry of Home Affairs is actively involved in overseeing this matter. Islam emphasised that the government is committed to facilitating the EU Mission's observation, without any direct involvement in the electoral process.
Responding to queries about the support received during their 2008 visit, Islam assured that the current communication system is much improved, ensuring a better experience for the Mission this time. However, he clarified that the Ministry is not affiliated with the EU Mission's interactions with various political parties or individuals from different backgrounds.
Islam further explained that the EU Mission intends to monitor the Chittagong Hill Tracts area for six weeks leading up to the elections. The Ministry has brought this request to the attention of the Election Commission and emphasised the importance of addressing security concerns, particularly in the three districts of the region. Although the overall security situation has significantly improved, Islam provided a briefing on the 26 upazilas, 122 unions, and administrative matters of the three districts, which left the EU Mission highly satisfied.
Regarding their purpose, Islam reiterated that the EU Mission has arrived as election observers upon the invitation of the government. The specific details of their visit and itinerary were not disclosed, and it will be the Election Commission's responsibility to determine the extent of their activities. Islam assured the EU Mission of the government's commitment to providing administrative support, while the Election Commission will collaborate on security-related matters.