Fire burns down hundreds of houses at Rohingya camp along border zero line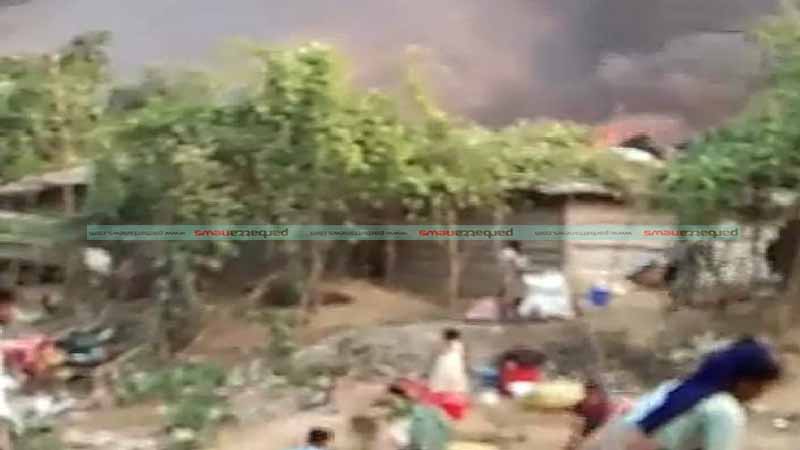 COX'S BAZAR CORRESPONDENT
Hundreds of houses have been burnt down centering on a fierce gunfight between Arakan Rohingya Salvation Army and Rohingya Solidarity Organization at a camp near the Tambru zero-line near the Bangladesh-Myanmar border in Bandarban's Naikhongchhari.
Besides, around 7:00 pm, the RSO (Rohingya Solidarity Organization), using a mosque loudspeaker, called on everyone living along the border to move to safety. And then, the shootout started and went on until 7:30 pm.
Local administration officials said that some Rohingyas have already left the camp and taken shelter in the Tumbru Bazar area.
Naikhongchhari UNO Romen Sharma confirmed this all on Wednesday evening (Jan 18).
He, however, could not say it for sure how many people were injured and how many houses burnt down during the gunfight.
It is not yet known who set fire to camp houses at 4:30pm. The fire is yet to be in control, according to the UNO.
Earlier, two Rohingya were reportedly shot dead, and one was injured during the gunfight.