Four envoys visit Rohingyas in Bhasan Char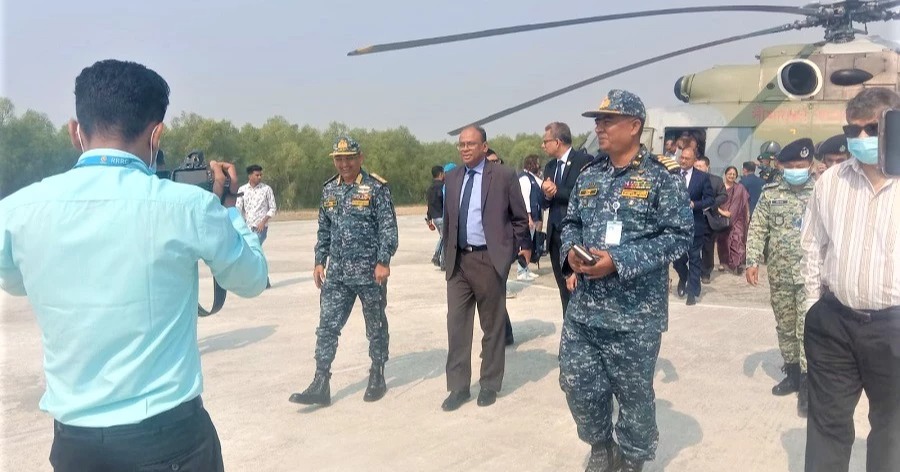 NEWS DESK
Ambassadors of Japan, China, France and Indonesia visited Noakhali's Bhasan Char Rohingya camps on Friday.
Japanese Ambassador Iwama Kiminori, Chinese Ambassador Yao Wen, French Ambassador Marie Masdupuy and Indonesian Ambassador Heru Hartanto Subolo reached Bhasan Char on a helicopter around 10:30am.
They were accompanied by UN Resident Coordinator Gwyn Lewis, UN High Commissioner for Refugees Representative Johannes Van Der Klaauw and World Food Program Officer-in-Charge Simone Lawson Parchment.
Humayun Kabir, officer-in-charge (OC) of Bhasan Char Police Station said the delegation including the ambassadors of four countries monitored the overall situation from 11 am to 3 pm.
They also talked to Rohingyas about their facilities, living standards and other issues, added the OC.
They left Bhasan Char for Dhaka around 3:30pm, said the OC.
At the same time, a delegation led by Prime Minister's Principal Secretary Mohammad Tofazzel Hossain Miah also visited Bhasan Char.