IED planted by KNF kills one soldier, injures another in Bandarban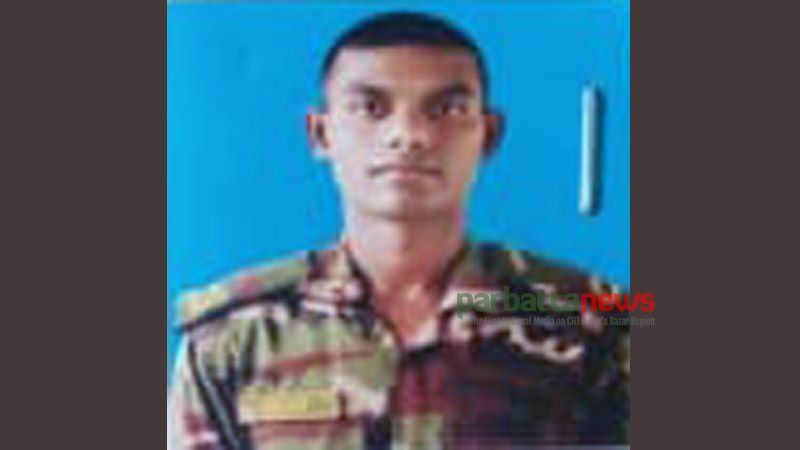 STAFF REPORTER
An army soldier lost his life and another received injuries in an IED explosion caused by KNF terrorists in the Chipi neighborhood of Ruma upazila in Bandarban.
The incident occurred while distributing fresh water and food supplies in remote hilly areas around 1:30pm on Friday (June 16).
The deceased has been identified as Monaf Hossain Raju, a 21-year-old from Garaishalpara village under Syedpur upazila in Nilphamari district, and injured as Md Rezaul, a 24-year-old from Garkaishal Para village under Syedpur upazila in Nilphamari district.
Approximately 400 meters away from their camp, an army patrol was targeted by KNF terrorists who planted an IED as they traveled to the Painum Para area to distribute supplies.
As the IED exploded, soldiers Raju and Rezaul were hit by splinters in various parts of their bodies and seriously injured.
Both soldiers were immediately airlifted by an air force helicopter to the Chittagong Combined Military Hospital for urgent medical treatment.
Soldier Raju succumbed to his injuries during the course of his treatment.
He had been serving in the army for 2 years, 4 months, and 16 days.
Chief of Army Staff General SM Shafiuddin Ahmed expressed his deepest condolences to the families of the martyred soldier.