Indian medicines worth Tk 35 lakh seized in Matiranga army raid; one held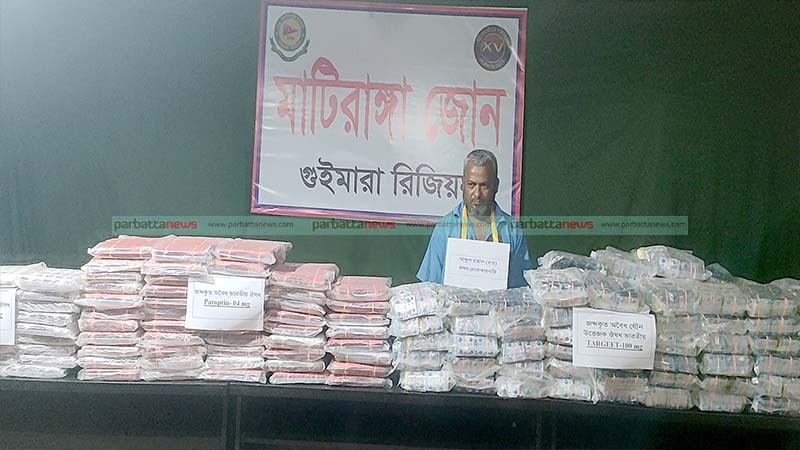 STAFF CORRESPONDENT, KHAGRACHARI
A significant haul of Indian medicines was seized during an operation conducted by the 15 Field Regiment Artillery Matiranga Army Zone in the Guimara Region of Khagrachari.
The seizure included 44,500 pieces of sexually stimulating tablets and 200,000 pieces of Peroptin tablets, with an estimated value of some Tk 35 lakh.
Additionally, during the raid, one Indian citizen was arrested in possession of a Mahindra car.
According to army sources, Captain Rahfin Ahmed led the operation, setting up a check post in Matiranga zone on Friday (April 14) around 11 pm.
This action was based on information about the smuggling of illegal Indian drugs into Ward No. 2 Nawa Para Mahindrayoga of Matiranga Municipality, the sources added.
Matiranga zone captain Lt. Colonel Md. Kamrul Hasan affirmed the commitment of the authorities to prevent the illegal entry of Indian goods into the country.
He emphasized that smugglers will face strong resistance and that such operations will continue.
The process of submitting the recovered goods to the customs office is currently underway, as stated by Lt. Colonel Hasan.
On March 28 and 29, army and police raids in Matiranga of Khagrachari led to the arrest of two smugglers and seizure of Indian medicines worth some Tk 1.25 crore.