Japan donates $4.4m as food assistance to Rohingyas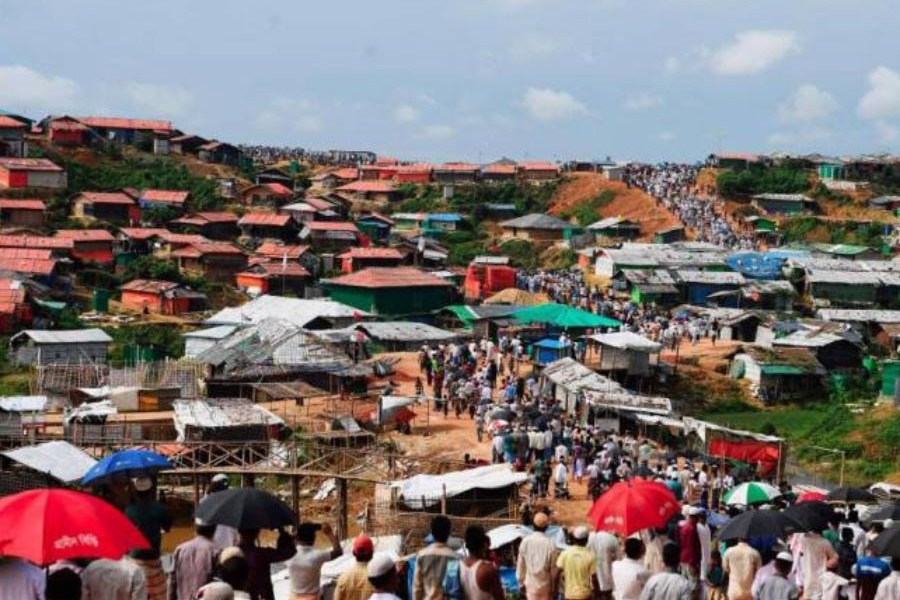 NEWS DESK
Japan has donated $4.4 million to the World Food Programme (WFP) as food assistance for Rohingya refugees in Cox's Bazar and Bhasan Char.
The donation comes amid a fund crisis which has forced UN to cut food aid for around one million Rohingya refugees living in camps in Bangladesh.
An exchange of notes was signed in this regard by IWAMA Kiminori, ambassador of Japan to Bangladesh and Dom Scalpelli, resident representative and country director, WFP Bangladesh, according to a press release issued by the Japan embassy yesterday.
"At a time when we have been forced to cut food rations for the Rohingya families, this contribution from Japan could not have been more timely," said Dom Scalpelli.
"We hope more donors will step up and keep the plight of the Rohingya high on their aid agenda. We are appealing for US$ 48 million to restore the full ration. Anything less than US$ 12 has dire consequences not only on nutrition for women and children, but also protection, safety and security for everyone in the camps," the WFP country director said.
Ambassador IWAMA expressed his hope that the support from Japan government would improve living conditions of both Rohingya and host communities, according to the release.
"Following the $1 million emergency food assistance in March of this year, we are pleased to announce our decision to provide $4.4 million in life-saving food assistance to the Rohingya through the WFP," IWAMA Kiminori said.
"We hope that this grant will help alleviate the severe food crisis, improve public health, and enhance the quality of life of the people living in the camps," he added.
IWAMA Kiminori also said that Japan will continue to work toward a durable settlement, including repatriation of Rohingyas to Myanmar, and will cooperate with international organisations, including the WFP, to realise better living conditions for refugees and host communities.