Japan will continue to stand by Rohingyas in Bangladesh: Envoy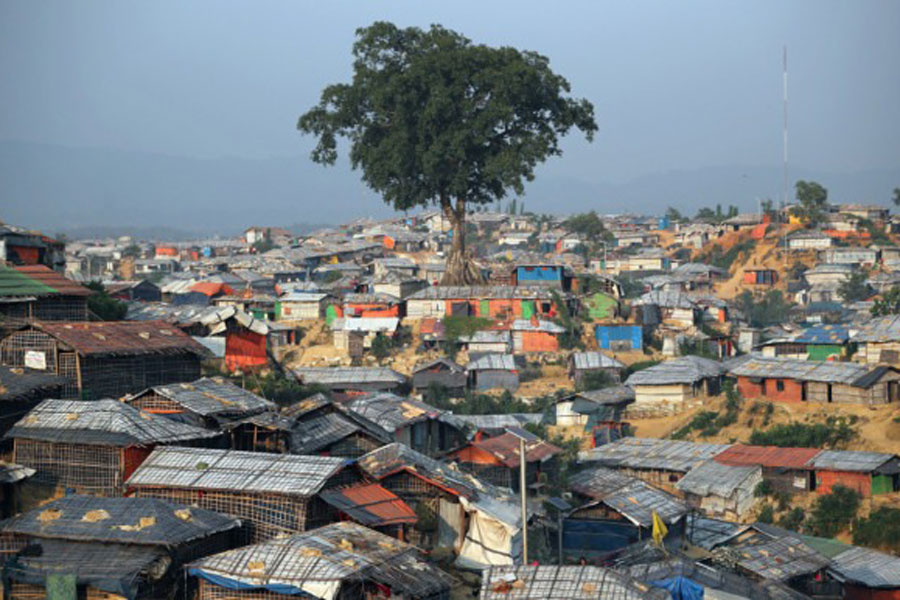 NEWS DESK
Japanese Ambassador to Bangladesh Iwama Kiminori has said Japan will continue to stand by the Rohingya refugees and work towards their voluntary, safe, dignified and sustainable returns to Myanmar.
Japan will also assist Bangladesh and the host community here, said the Japanese ambassador.
"As the crisis is turning into its sixth year, it is essential to keep the attention of the global community, while multiple emergencies have been taking place in different parts of the world," he said.
The ambassador attended the inauguration ceremony of "The Project for improved shelters at Nayapara Refugee Camp" in Cox's Bazar on Monday.
This project was implemented under the Japanese government's grant aid scheme in partnership with UNHCR.
This cooperation is for constructing shelters, as well as to improve and develop land for evacuation in the camps for protecting Rohingya people in Cox's Bazar and Bhasan Char.
Pursuant to the directives of the prime minister, the Ministry of Foreign Affairs in collaboration with the Ministry of Disaster Management and Relief, handed over the first instalment of humanitarian assistance consignments meant for the war-affected people of Gaza Strip to the Palestinian Envoy in Dhaka this afternoon.
The humanitarian assistance included dry food items including dry cake, biscuits, emergency medical items, sanitary items for women and children, etc.
The first instalment of the consignment contained 587 kg relief materials which were dispatched to Cairo, Egypt via regular flight of Egypt Airways.
Bangladesh Embassy in Cairo is coordinating with the Egyptian and Palestinian authority under the current arrangement of the disbursement of assistance in place.
The foreign minister expressed solidarity with the brotherly people of Palestine in this moment of crisis and assured Bangladesh's possible support to the people of Palestine.
He also thanked the Egyptian Embassy in Dhaka and Egypt Airways for extending collaboration to dispatch this humanitarian assistance to Egypt for onward passage to Gaza Strip through the Rafah border crossing.
The Palestinian Envoy expressed deep appreciation and gratitude to the Prime Minister for the strong and steadfast support to the cause of Palestine and thanked the government for much needed assistance to the people in Gaza.
At the ceremony, Ambassador Iwama said by providing corresponding assistance to vulnerable refugee households for the provision and upgrading of shelters, they hope to ensure a safe living environment for the displaced population and contribute to overcoming social vulnerability in Bangladesh.
The Japanese ambassador also visited shelters and various facilities in the camp.