Joint operation strengthened at Rohingya camps to curb crimes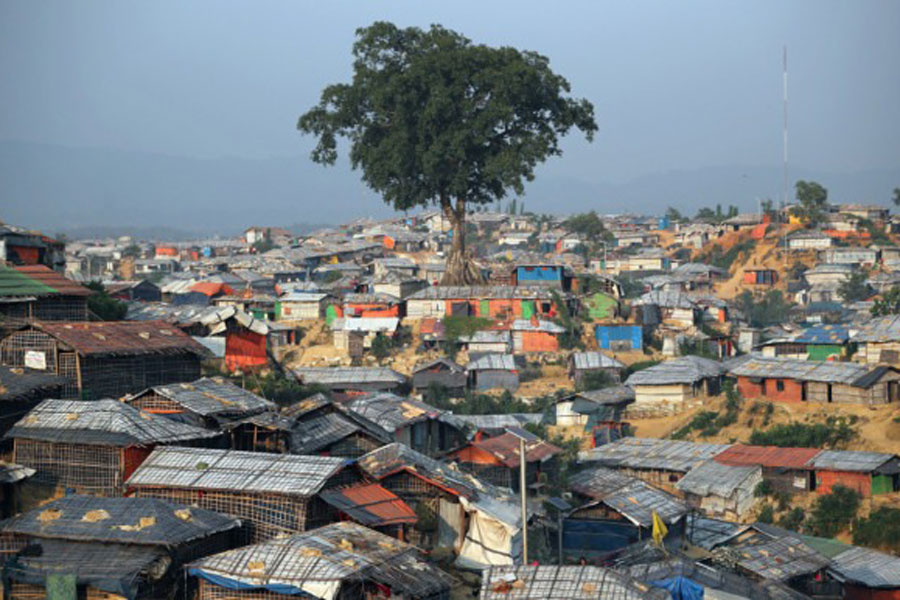 NEWS DESK
Law enforcers have strengthened ongoing joint operations at the Rohingya refugee camps in Cox's Bazar to curb criminal activities such as murders, drug dealing and use of illegal arms.
Alongside APBn – the force tasked with ensuring security in the camps – RAB, police, BGB, Ansar and executive magistrates are also taking part in the operations.
Apart from patrolling, the number of checkposts and detective surveillance have been increased at the camps, said APBn sources.
"The main objective of the joint operation is to prevent the use of drugs and illegal weapons. The operation in coordination with all the forces continues. In particular, we are working to relieve common Rohingyas from the Arsa and other terrorist outfits," said ASP Mahtab, Squadron Commander of RAB-15 CPC-1 Teknaf Camp.
ASP (Administration) of Cox's Bazar, Md Rafiqul Islam said that a total of 66 murders have occurred so far in the Rohingya camps in the last nine months since January, with two new deaths being reported on Monday.
Two residents of Balukhali-7 Rohingya Camp were killed by terrorists in the early hours of Monday, said Ukhyia Police Station OC Sheikh Mohammad Ali.
The deceased were identified as Sana Ullah, 27, and Ahmed Hossain, 27.
The two murders might have taken place over establishing supremacy in the area, the OC said.
Earlier, on Sunday night, law enforcers arrested three members of Myanmar's separatist organisation RSO, along with three locally made one shooter guns and 146 rounds of bullets, during a hill-side operation at Unchiprang Rohingya camp in Teknaf.
The detainees were identified as – Kamal Hossain, 27 Ajiur Rahman, 18, and Mujibur, 18.
"The detainees admitted they are members of the Rohingya separatist organisation RSO," said Additional DIG Mohammad Hasan Bari Nur, commander of 16 APBn.
Before that, on 4 October, two people were killed during a clash between the armed organisation Arsa and RSO in the Ukhiya camp.
According to ASP (Admin) Rafiqul Islam, of the total 66 murders, 58 incidents took place in Ukhiya camp and 8 others in Teknaf.
So far 53 cases have been filed in connection with 64 murders, except for the two new deaths on Monday, and more than 70 people have been arrested so far.
Police investigations in the cases are underway, the ASP said further.
As per data of ABPn, more than 100 accused have been arrested in murder, kidnapping, drug dealing, illegal arms, and other cases in one month. Arms, bullets and ammunition were also recovered.
Khandaker Fazle Rabbi, the vice-captain of 8 APBn, said that 100 APBn members, two platoon BGB, 25 RAB members, 25 policemen and 25 Ansar members are regularly carrying out joint operations at the camps currently.
Mentioning that the prolonged process of Rohingya repatriation has created unrest among the refugees living in the camps, he added, "Joint operations have been intensified to curb the unrest and control the use of illegal arms."