JSS supporter killed in Rangamati; finger pointed at UPDF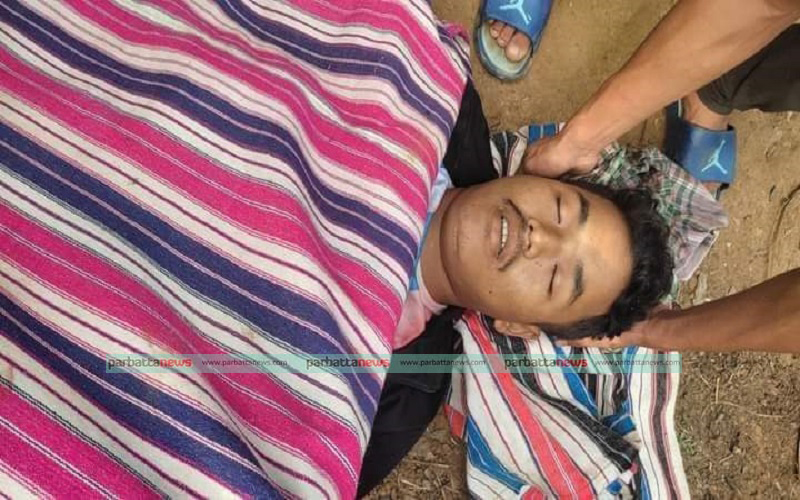 BAGHAICHHARI CORRESPONDENT
A 20-year-old youth has been shot dead by terrorists in the midpoint area of Durgam Newlongkar Dari Para village of Sajek Union of Baghaichhari Upazila of Rangamati.
Another youth was injured after being shot in the leg in the same incident on Wednesday (Nov 30), said Nurul Alam, the officer-in-charge at Sajek Police Station.
The deceased has been identified as Sukhen Chakma, 20, son of Mongol Chakma, and the injured as Sajib Chakma, 22, Bidhu Mongol Chakma.
Both the deceased and the injured are cousins, motorcyclists by profession.
The duo are also members of Jana Samhati Samiti (JSF-Santu), locals say.
Tridip Chakma, organizing secretary of the Baghaichhari Upazila chapter of JSF, blamed the United People's Democratic Front (UPDF) for the incident.
UPDF people perpetrated the incident with commander Apan Chakma in the lead, he said.
"They killed our supporters without any provocation. We strongly condemned this," the JSS leader said.
UPDF, however, denied perpetrating this incident.
Sajek Region's Coordinator for UPDF Argent Chakma said, "We have nothing to do with this incident. Besides, there is no UPDF activities in the Newlongkor area. It's their (JSS) internal issue."
Meanwhile, United People's Democratic Front (UPDF) Sajek regional coordinator Argent Chakma said that their party has nothing to do with the incident and claimed that UPDF has no activities in Newlongkor area. It is their internal matter.
Circle ASP for Baghaichhari and Sajek Police Stations Abdul Awal, also a senior ASP (assistant superintendent of police), said legal action about this incident is underway.
However the place of occurrence is very remote, around 30 kilometres from the district headquarters, and so it will take some time, he said.
Following the incident, tension has surfaced in the district, as JSF has been preparing for a big rally on the premises of Baghaichhari High School two days later on Friday, Dec 02, marking the 25th anniversary of the CHT Peace Accord.
Local administration has been become alert to avoiding any untoward incident.