Khagrachhari trader fined for hoarding 57,000 litres of soybean oil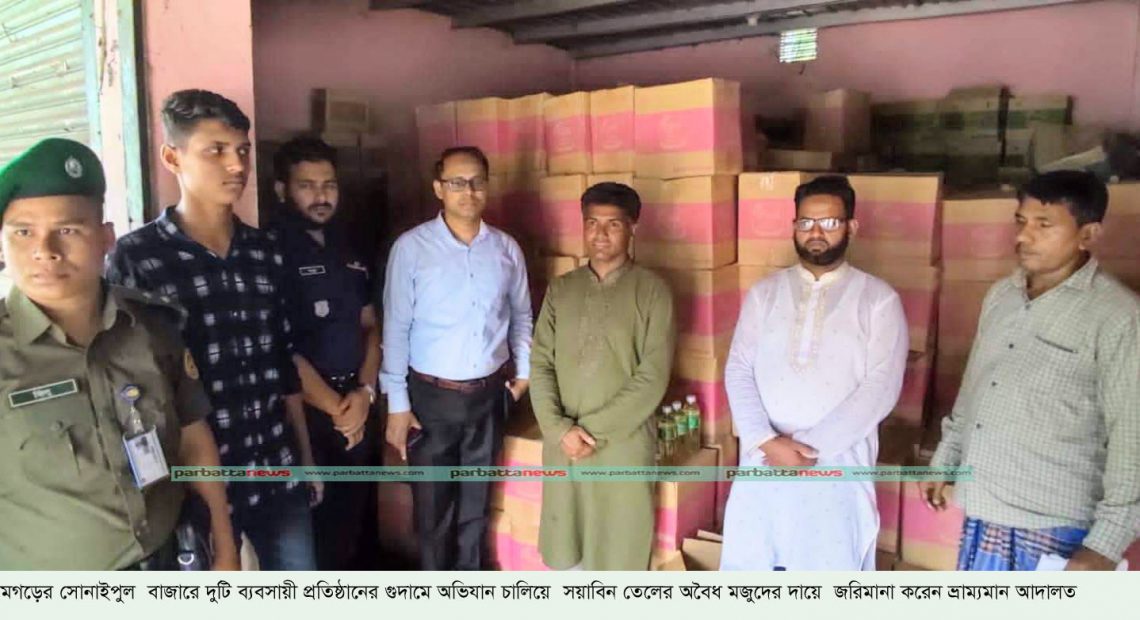 STAFF CORRESPONDENT
A mobile court on Friday (May 6) fined a trader Tk 100,000 for illegally hoarding some 57,000 litres of soybean oil in Khagrachhari's Ramgarh upazila.
The trader was identified as Fazlul Karim Patwari, the owner of Messrs Khan Traders in Sonaipur Bazar of Ramgarh Municipality.
He was fined for raking in profits by creating an artificial crisis of the oil in the market, said Khandker Ikhtiyar Uddin Arafat, the Ramgarh UNO and executive magistrate who conducted the mobile court.
The trader illegally hoarding soybean oil at his four warehouses had no business licence and thus his dealership without licence was illegal, said the Ramgarh UNO.
The same day, the mobile court fined another businessman – the owner of Messrs Alamgir Store – Tk 25,000 for the same offense.
During the operations by the mobile court, Md Jasim Uddin, a councilor of the municipality, among others, was present.
Ramgarh UNO Arafat said such operations would be continued in the days to come as well.