KNF explosion near Ruma-Thanchi border leaves 1 dead, 1 injured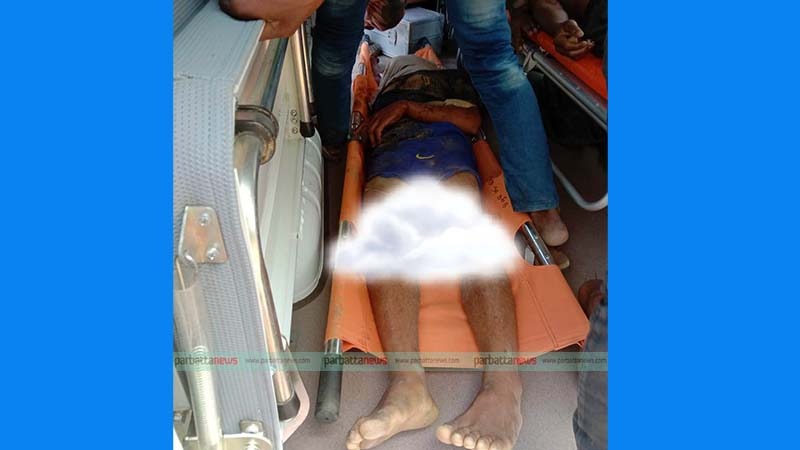 CONTENT CREATOR: BANDARBAN BUREAU, BANDARBAN CORRESPONDENT & NAIKHONGCHHARI CORRESPONDENT
In a tragic incident on Tuesday morning (May 23), an explosion caused by a bomb planted by the Kuki-Chin National Front (KNF) near the Ruma-Thanchi border area claimed the life of a laborer, MD Rashed (18), while leaving another worker named Dulal injured. The incident took place at Chaikshangpara, along the Bongku Para to Dhopanichara border link road.
MD Rashed, the deceased, was the son of Nurul Haque from Madina Para in the Chanua village of Banshkhali Upazila. Dulal, who sustained injuries, is the son of Mohib Ulla from the same area.
Ruma Officer-in-Charge (OC) Alamgir Hossain confirmed the tragic incident, saying that one person lost their life, and another was injured in the landmine explosion. However, due to the incident occurring in the Ruma-Thanchi border area, it remains unclear under which jurisdiction it falls.
Jira Bawm, Chairman of Ruma Remakri Prangsa Union, clarified that the incident took place in the Banku Para border area, which falls outside his union's jurisdiction. Bawm is based in Thanchi.
Physician Abdullah Al Noman, the Resident Medical Officer of Thanchi Upazila Health Complex, informed that Border Guard Bangladesh (BGB) personnel brought the two injured victims to the hospital in the afternoon. Tragically, MD Rashed succumbed to his injuries before reaching the hospital, while Dulal (35), who suffered severe injuries, was transferred to Bandarban Sadar Hospital after receiving initial medical assistance.
Thanchi Police Station Officer-in-Charge Emdadul Haque confirmed that both the injured and the deceased were taken to Sadar Hospital in Thanchi. As the incident occurred in the border area, it falls under the jurisdiction of Ruma Remakri Prangsa Union.
The incident has caused widespread panic in the area. Authorities suspect that such planned explosive attacks are part of a larger effort to perpetuate terrorist activities, putting innocent civilians at risk.