KNF terrorists open fire in Thanchi, leaving 4 labourers injured and 4 missing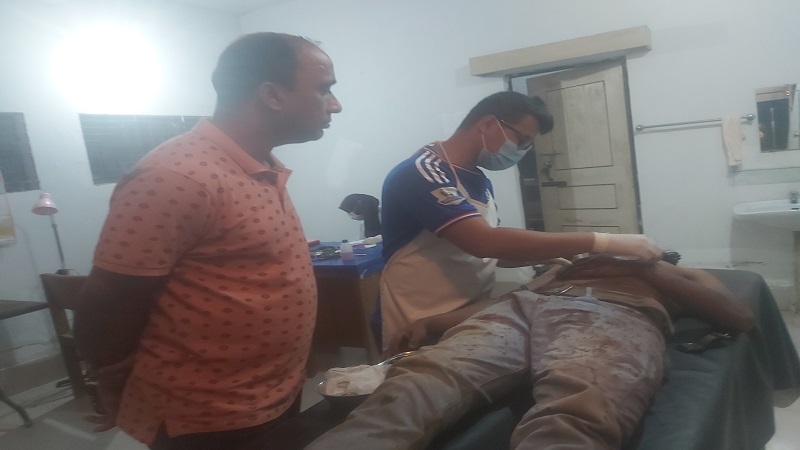 BANDARBAN CORRESPONDENT
In Thanchi of Bandarban, members of local separatist organization Kuki-Chin National Force (KNF) have shot four people, including three labourers and one driver. Since this incident, about 16 people, including contractors and stone traders engaged in road construction work, were missing.
KNF members released 12 of the missing 16 people, including businessman Babul Faraiji, on Sunday (March 12) morning. The incident took place around 2.30 pm on Saturday at a place named Bish Kilometre of the Thanchi-Likri border road.
Witnesses said that the contractors, traders and workers engaged in road construction work were coming to Thanchi Sadar via Likri Road in two TX trucks when the armed members of KNF fired at the vehicles. Truck driver Jalal Uddin and rubble workers Forkan and Ibrahim were shot.
At that time, four people managed to escape with injuries, but the KNF members kidnapped 12 people including businessman Babul Farairjee, who was in the car.
Later, the injured workers were rescued and admitted to Thanchi and Bandarban Sadar hospitals.
At the same time, KNF members kidnapped four businessmen who were on way to Thanchi Sadar in two motorcycles. The incident took place at a place named Baish Kilometre. They were contractor Md Zia Uddin and a friend of his, and stone merchant Anwar Hossain and a friend of his. No trace of them has been found till the writing of this report.
Thanchi Police Station Officer-in-Charge (OC) Imdadul Haque confirmed the incident to reporters and said that 12 of the 16 missing persons returned in the morning. According to various reports, several people have not returned yet. The law enforcement agencies are monitoring the whole matter seriously.
Besides, the sudden shooting and abduction of innocent people by armed members of KNF in Thanchi has spread panic among traders, labourers and locals.