Maj Gen Hamidul Haque made DGFI chief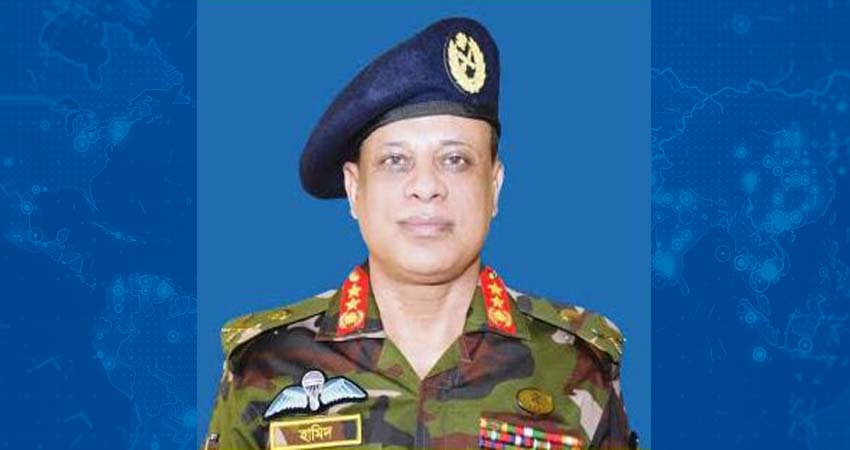 NEWS DESK
Major General Hamidul Haque, the GOC of 17 Infantry Division and Area Commander of Sylhet, has been assigned to Directorate General of Forces Intelligence (DGFI) as its director general (DG), according to an official order of the army headquarters issued by the AHQ's military secretary Major General Khan Firoz Ahmed on Wednesday (Oct 26, 2022).
In the same order, Major General Ahmed Tabrej Shams Chowdhury, the chief of Directorate General of Forces Intelligence (DGFI), has been promoted as Lieutenant General and assigned to take charge as Army Training and Doctrine Command (ARTDOC) of the Bangladesh Army.
Major General Hamidul Haque was born on June 23 in 1970 in Cox's Bazar. He completed his SSC and HSC from Eidgah Model High School and Chittagong College respectively. He was admitted to Bangladesh Military Academy in 1986 and received his commission on 22 June 1990.