Man arrested with firearm in Cox's Bazar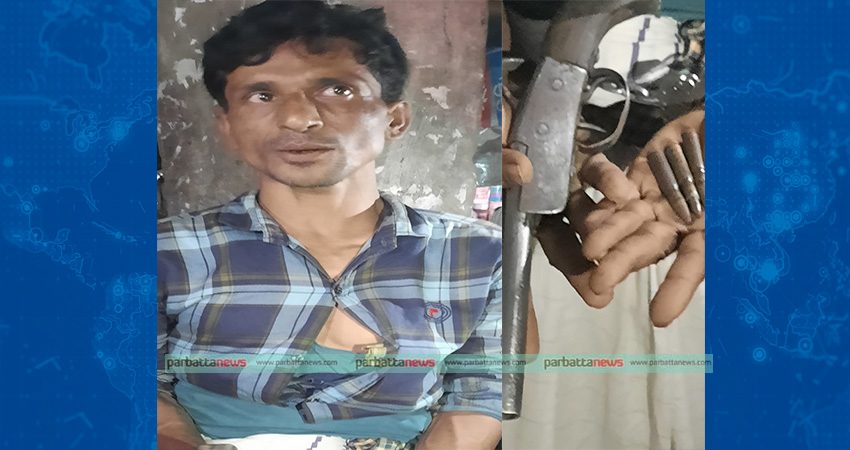 EIDGAON CORRESPONDENT, COX'S BAZAR
Police have arrested a man in possession of an illegal firearm and three live bullets in Eidgaon upazila of Cox's Bazar.
The man – identified as Sahab Uddin (32) Prakash Gailaya, son of late Abdul Hamid, hailing from Ward No 6 of East Yusufkhil of the upazila's Islamabad Union – was arrested from Eidgaon Bus Stand around 7.30pm on Monday (July 11).
Sahab Uddin is known as a thief in the locality.
According to police sources, on Monday evening, based on a tip-off that a suspect was carrying an illegal weapon, the police set up a temporary checkpost on the Eidgarh road near Eidgaon Bus Stand.
As a CNG-run autorickshaw came from the bus stand, the police searched through the vehicle and recovered a firearm and three live bullets from a man travelling in the three-wheeler, the sources said.
Officer-in-charge (OC) of Idgaon Police Station Md. Abdul Halim said they are yet to know why the man was carrying the firearm along with three live bullets.
According to local sources, Sahab Uddin has been involved in various criminal activities, including theft, for a long time.