Medical Association Issues Urgent Global Appeal to Deliver Healthcare to Myanmar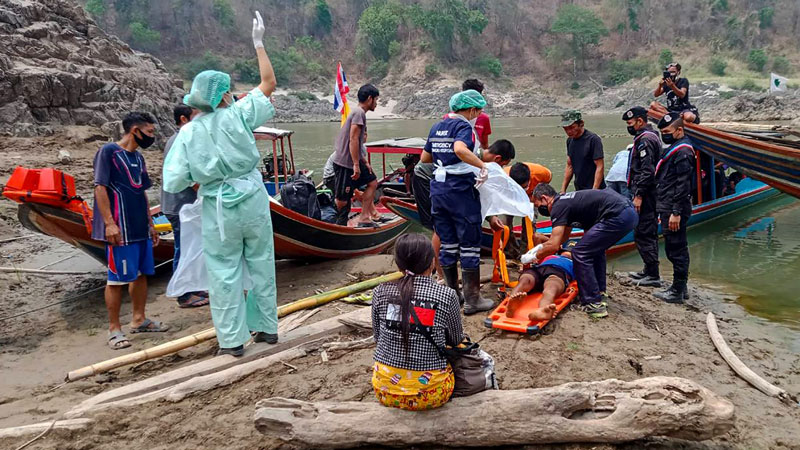 The Burma Medical Association (BMA) has called on governments and international organizations to urgently provide cross-border assistance, humanitarian aid and healthcare to people in need in Myanmar, The Irrawaddy reports.
In a statement, it called on the international community to ensure "safe and secure provision of healthcare" for people in Myanmar through the "provision of cross-border assistance by all ways and means" and to collaborate with local organizations to accomplish this goal.
The BMA released the statement after its 11th conference on June 23 and 24 on Thai-Myanmar border.
The association, led by internationally renowned physician Dr Cynthia Maung, has been at the forefront of health policy development and capacity building for healthcare services in ethnic areas of Myanmar for nearly 30 years.
The BMA statement also called for the immediate and unconditional release of all political prisoners, including medical professionals, detained by the Myanmar military junta.
Since the 2021 military coup, the regime has killed, arrested and sued medical workers for allegedly participating in the Civil Disobedience Movement (CDM) by refusing to work under the military regime.
At least 70 healthcare workers were killed and 836 were detained by the junta between the coup in February 2021 and March 2023, according to the National Unity Government (NUG)'s Ministry of Health.
The junta also banned CDM healthcare workers from leaving the country or working at private hospitals and clinics.
Junta troops conduct regular searches of private hospitals and clinics for healthcare workers suspected of being linked to the CDM.
Last May, the licenses of three hospitals in Mandalay were revoked for allegedly employing medical staff who participated in the CDM.
After the coup, the junta revoked the licenses of 557 doctors countrywide who were linked to the CDM, according to the NUG.
Hospitals and clinics in resistance areas have also been targeted by junta warplanes and ground troops.
At least 188 raids and attacks on hospitals and clinics in conflict areas have occurred as of February 28, the NUG's Health Ministry reported.
The BMA statement calls on governments to reject recognizing the military regime as the "legitimate government of Myanmar."
The BMA works with ethnic health organizations, civil society, and national and international health organizations to provide healthcare in conflict-affected communities. It has four clinics in Karen State: in Hlaingbwe, Myawaddy, Kyainseikgyi and Kawkareik townships.
More than 1.5 million people have been displaced since the coup and more than five million children in Myanmar are in dire need of humanitarian aid in Myanmar, according to UNICEF.