Mohib Ullah murder case: Accused threatens to kill witness in court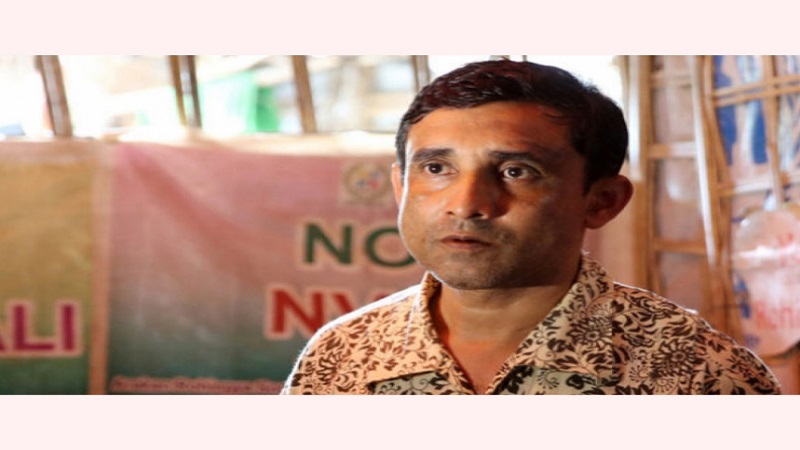 NEWS DESK
One of the accused in the murder case of Rohingya leader Mohib Ullah threatened to kill a witness during testimony in a Cox's Bazar court on Tuesday (Nov 1, 2022).
Accused Khairul Amin threatened to kill Nure Alam, a witness, who was giving his testimony in Additional District and Sessions Judge's Court of Abdullah Al Mamun on Tuesday.
The judge warned the accused after the matter was brought to his attention, Public Prosecutor (PP) Faridul Alam of Cox's Bazar District and Sessions Judge Court confirmed the matter.
"The testimony of two people were already taken and Nure Alam was preparing for his turn to testify. At that time, an accused in the case threatened to slaughter him. The judge took cognizance of the matter and cautioned the accused and his counsel," he said.
The defendant's lawyer Advocate Abdul Mannan said that Nure Alam drew the attention of the judge during the testimony of the case. When the judge asked Khairul Amin in this regard, he denied his involvement in the allegation.
Meanwhile, three witnesses have testified in the court in the last two days in the murder case of Rohingya leader Mohib Ullah.
On Monday, the plaintiff and number one witness of this case, Habibullah, the younger brother of the deceased, testified in the court.
The 14 accused in the murder case were brought to the court from Cox's Bazar District jail. Testimony of the witnesses was taken in their presence.
Mohib Ullah was the chairman of the Arakan Rohingya Society for Peace and Human Rights (ARSPH), which has been facilitating the documentation of human rights abuses in Myanmar in 2016 and 2017.
He was shot dead by gunmen at the ARSPH office in the Rohingya camp in Ukhiya on the night of September 29, 2021.
On September 30, his younger brother Habibullah filed the murder case with the Ukhiya police station against unidentified attackers. OC (Investigation) Salah Uddin investigated the case. He filed a charge sheet in the court accusing 29 people after eight and a half months of investigation.
The court framed charges against them on September 11, 2022. A total 31 people have been named as witnesses in the case.
Although 36 people have been found involved in the murder, the addresses of seven people could not be identified. As a result, the charge sheet was filed accusing 29 people.
Mohib Ullah's assassination is believed to be the most high-profile killing that has happened in the Rohingya camps of south-eastern Bangladesh. Mohib Ullah's assassination drew worldwide outrage, with the international community condemning the murder.