Mominul decides to quit Test captaincy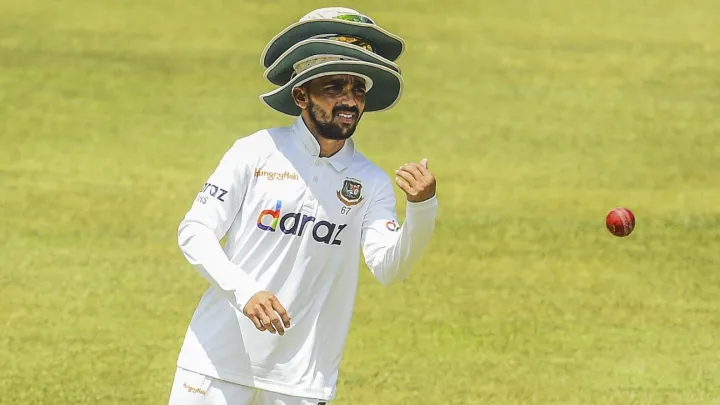 NEWS DESK
Ending all speculations, Mominul Haque has announced his decision to step down from the captaincy of Bangladesh's Test cricket format.
He made his decision public after a meeting with the Bangladesh Cricket Board (BCB) president Nazmul Hassan Papon at his residence in Dhaka city.
"I told the president that I can't contribute much as a captain in some series in the recent past," he said after coming out from the meeting.
"I think I can't inspire the team at this moment. I believe it is now high time to give the captaincy to someone else. I have informed my decision and now it's up to them what they will decide," he added.
Mominul's lean batting streak was extended to seventh straight single digit figure when he failed to get past more than 9 runs in the three innings against Sri Lanka recently.
Ii the last 15 innings, he was able to reach double digit mark for just three times, which is a testament of how terrible his form is. Such a lean batting form also affected his captaincy as he failed to show any innovation on the field when Bangladesh were put in to pressurized situation.
The call to strip him off the captaincy also grew louder recently, forcing the BCB high ups to consider the matter seriously.
"For the time being, I want to concentrate on my batting. There is a board meeting where they will take the decision about Test captaincy," Mominul further said, highlighting the importance of getting back to form again.
Mominul was given Test captaincy in 2019 after Shakib Al Hasan was banned from the cricket for two years by ICC due to his failure to report the corrupt approaches from the bookies.
But his batting form took a nosedive once he took over the captaincy. Before being captain, he had scored 2613 runs with an average of 41.48 in 36 Tests but after getting the captaincy, his average went down to 31.44 in 17 Tests.
In this period he made just 912 runs that included three centuries and two half-centuries. Mominul now has 3525 runs under his belt in 53 matches with 11 centuries, which meant after being captain he hit just three centuries.
Mominul said it is tough to lead the side when the captain himself suffers from run-drought.
"When you will play well, you can inspire the team even if the team goes through a bad time. But the thing is that I am not doing well and at the same time, the team is doing bad. So it is really tough to lead the side in this situation," he remarked.
Mominul led the side in 17 matches, in which Bangladesh registered three wins including a remarkable victory against New Zealand earlier this year.
Bangladesh lost 12 matches and drew two matches under his captaincy.