Motorcycles on Padma Bridge banned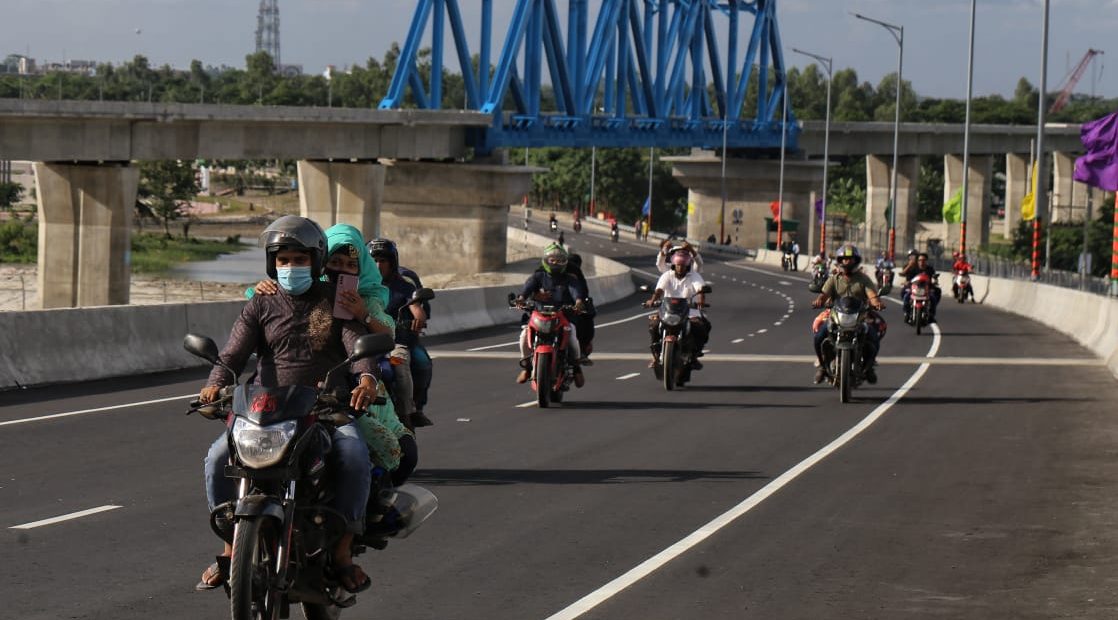 NEWS DESK
The government has banned the plying of motorcycles on the Padma Bridge until further notice.
The ban imposed by the Bridge Division under the Ministry of Road, Transport and Bridges, will be effective from 6am Monday, June 27, 2022.
The Press Information Department issued a notification in this regard on Sunday night, June 26, 2022.
Long queues of buses, trucks, cars, motorcycles, and ambulances were seen waiting in hundreds on the Dhaka-Mawa Expressway till the gates of the bridge opened at 6am Sunday.
Meanwhile, the government announced that stopping vehicles, walking and taking pictures on the Padma Bridge are completely prohibited and punishable offenses.
While crossing the bridge on Sunday night, it was seen that vehicles were not maintaining rules and trying to cross each other haphazardly in front of the toll plazas – motorcyclists being some of the worst offenders in this regard.
Army personnel were finding it difficult to maintain discipline due to the unruly behaviour of the vehicle drivers and motorbikes.
There were also hundreds of motorbikes on both sides of the bridge who seemed to have come only for sightseeing, worsening the tailback.