Myanmar promises no more border shelling: Foreign minister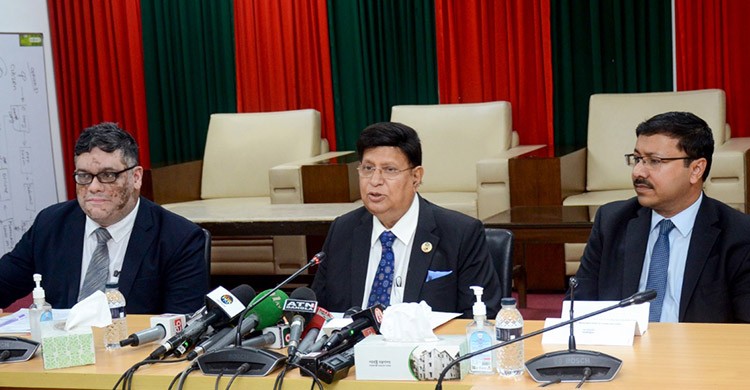 DESK REPORT
Myanmar has promised to stop any shelling along the Bangladesh border and to prevent any of its citizens from entering the country, Foreign Minister AK Abdul Momen has said.
He responded to a reporter's question during a press conference at the Ministry of Foreign Affairs in Dhaka on Wednesday (September 14).
A minor internal conflict has erupted in Myanmar. A similar situation had previously occurred, so prompt action has been taken to prevent any Rohingya intrusion, the foreign minister said.
He stated that the border guard and other security forces have been placed on high alert.
"Myanmar has heeded our concerns from the start," Mr. Momen said at the press conference held ahead of the Prime Minister's participation in the United Nations General Assembly session.
In the midst of a fierce battle between Myanmar security forces and the Arakan Army in Myanmar's Rakhine state, mortar shells from Myanmar have recently landed in Bangladesh several times.