Myanmar soon to offer visa on arrival to Indian and Chinese travellers, suggests report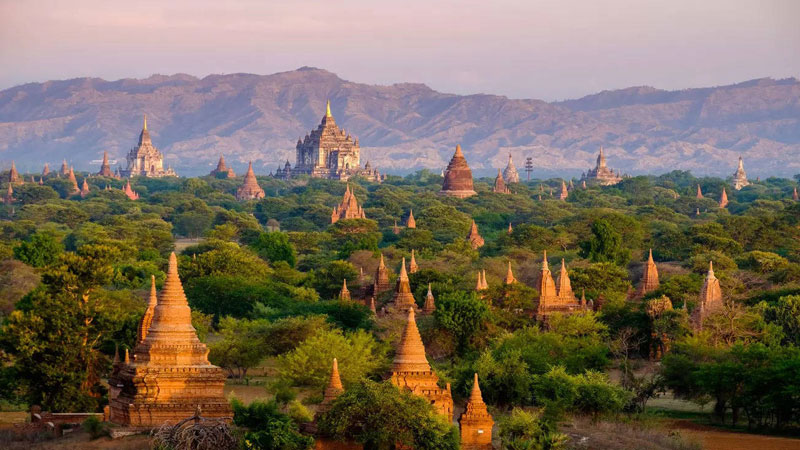 In a recent development, Myanmar has announced to offer visas on arrival to Indian and Chinese tourists, as reported by local media. Reports suggest that the ruling junta (a group, especially of military officers, who rule a country by force) want to attract foreign visitors back to the country along with their cash, AFP reports.
Citing the junta's immigration ministry, the Global New Light of Myanmar reported that the date for a one-year trial scheme will be announced soon. The new report also suggested that the visa holders will be "allowed to visit all sites apart from restricted areas for security concerns."
As of now, citizens of both nations have been asked to apply for a tourist visa online, or at a Myanmar embassy. At present, the military is struggling to crush opposition to its infamous 2021 coup.
Given the ongoing tension, nations like the United States and Australia have advised against all travel to Myanmar. But the countries like India and China that share borders with Myanmar, have maintained relations with the isolated generals since the coup.
The tourism ministry in Myanmar is also planning to attract visitors from Russia, which is another major ally. For those who don't know, Myanmar opened up to tourists in 2011 only. It soon became a hit among travellers.
But again in 2020, the country closed its borders due to the COVID-19 pandemic. Soon after during the pandemic, the military coup happened which further pushed away the tourists.
Prominent attractions in Myanmar
Myanmar, also known as Burma, is a culturally rich Southeast Asian nation with a wide range of attractions for travellers. Here are some prominent attractions in Myanmar:
Bagan: Bagan is an iconic destination noted for its thousands of ancient temples and pagodas. Watching the sunrise or sunset over the temple-studded plains is a magical experience.
Shwedagon Pagoda: Located in Yangon, the Shwedagon Pagoda is Myanmar's most sacred and impressive Buddhist site. It's a massive, gold-plated stupa that shimmers in the sunlight.
Inle Lake: This freshwater lake in the Shan State is famous for its picturesque floating gardens, stilted villages, and the unique Intha people who row their boats with one leg. It's a serene and scenic destination.