'Nur supplied arms to Kuki-Chin': DBC, Somoy TV air reports based on 'Whatsapp screenshot'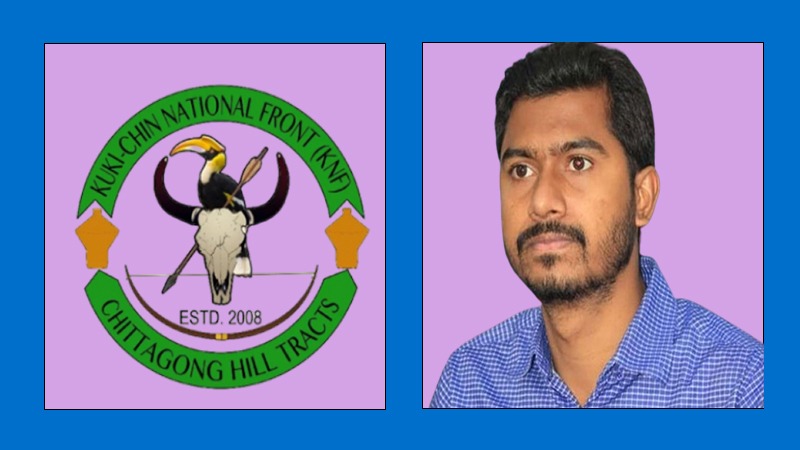 Leading TV channels, DBC and Somoy TV, have separately aired reports regarding an alleged WhatsApp screenshot revealing Nurul Haq Nur's alleged involvement in providing arms to the Kuki-Chin National Front (KNF), a separatist armed terrorist organization in the hills.
The reports suggest that following a claimed meeting with Mendi N Safadi, a member of Israel's ruling Likud Party, a leaked screenshot of Nurul Haq Nur's clandestine conversation with Kuki-Chin has emerged. This revelation has thrust Nur's association with Kuki-Chin into the spotlight.
The alleged WhatsApp screenshot exhibits a conversation in which Nur purportedly reassures an unidentified individual, saying, "Brother, do not worry! All problems will be solved. The government is no longer there." He also writes, "Brother, I have sent 1 lakh cartridges."
Upon cross-checking the numbers, it appears that the number corresponds to Nurul Haque Nur. This raises questions about whether Nur is complicit in separatist terrorist activities in collusion with imperialist powers.
As per the report, several members of the Bangladesh Army recently suffered casualties and injuries in a bomb attack by Kuki-Chin. The news of Nurul Haq Nur's association with anti-national militant organizations like Kuki-Chin and the alleged supply of ammunition has stirred a frenzy on social media.
The report further alleges the embezzlement of billions of takas against Nur, implicating him in offering parliamentary positions to party members in exchange for financial gain. Serious accusations include financial gains through Israeli connections, misappropriation of party funds, embezzlement of funds from expatriates, and aiding in rape and attacks on senior party leaders and foreign envoys.
The report cites a statement from a former army personnel, suggesting that Nurul Haq Nur is poised to become a state minister, with 10 party members being appointed as parliamentarians. Discussions involving a sum of 30 crores of takas have also been mentioned.
The recent leak revealing Nur's close ties to the separatist terrorist militant group Kuki-Chin and the alleged illegal arms trade has reverberated across the nation. The accusation of Nur supplying weapons to Kuki-Chin, an organization responsible for the deaths of Bangladesh Army members, has caused a sensation. The role of Nur in accepting funds from expatriates and channeling them to separatist terrorist groups has become a topic of fervent discussion on social media.
When questioned about the allegations, Nurul Haque Nur, the member secretary of Gono Odhikar Parishad, told Parbatta News that without evidence, any complaint remains baseless, emphasizing that misinformation is being disseminated through rumours.