Padma Bridge creates new horizon for tourism, housing sectors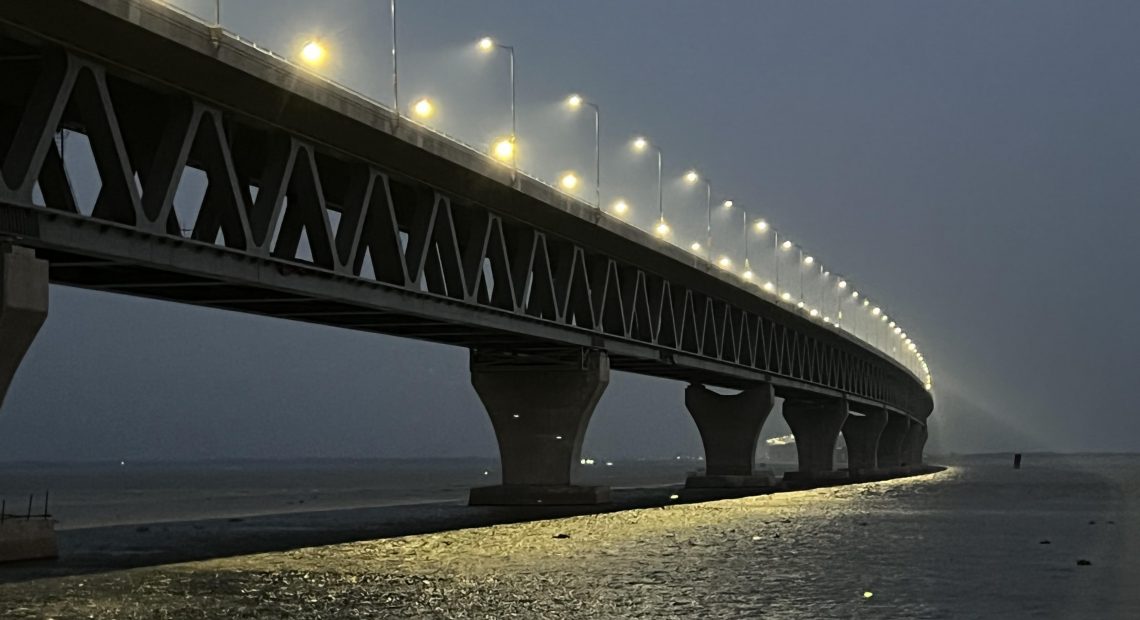 NEWS DESK
The much-awaited Padma Bridge, which is set to be inaugurated on June 25 next, will open up a new horizon for tourism and housing sectors in Shariatpur apart from growing trade and business.
Riazul Islam Madbar, a rod-cement trader in Shariatpur sadar upazila, said the construction works of the concrete structures have already started with the news of the inauguration of the Padma Bridge.
"As a result of the construction of the Padma Bridge, there is a huge potential for developing housing sector in Shariatpur…now affluent people will prepare to live in Shariatpur," he said.
Riazul said people have started constructing buildings in their native villages and as a result, sale of building materials is on the rise here.
The traders of Shariatpur were in dire situation due to various problems, including the global coronavirus crisis, and now all the traders around the Padma Bridge have got the courage to turn around anew, said general secretary of the Palang Bazar Bonik Samity of Shariatpur Sadar Abdus Salam Bepari.
"With the expansion of roads and the construction of new concrete installations, various businesses including rod-cement, tiles, hardware and wooden furniture have gained momentum," he said.
The Padma Bridge has not only facilitated road communication in Shariatpur, but also brought pace in economic development, he added.
Member of the Federation of Bangladesh Chambers of Commerce and Industries (FBCCI)'s Standing Committee on Tourism and Hospitality Management and chairman of Aral Sea Limited Nasir Uddin Badal said no tourism-based industry has developed in Shariatpur yet.
"However, there is a huge potential for tourism and housing business around the Padma Bridge. The vast char areas of the Padma were once a curse for the people of the district. Due to the Padma Bridge, the char areas have now turned into precious land,' he said.
In addition, Badal said, many big companies are looking for land to build resorts for starting hospitality business here.
AKM Ismail Haque, chairman of Naria Upazila Parishad and president of Shariatpur Chamber of Commerce Industry, said development work would begin in Shariatpur within three to four months after the inauguration of the Padma Bridge.
"Three-star quality hotels and motels will be built centering the tourist centres," he said.
Besides, Haque said, various small and medium industries, including garments, will be built in Shariatpur, thanks to the Padma Bridge.
Progress will also be achieved in fisheries, livestock and agriculture sectors, he said, adding that the range of general business will expand an investment will increase.
Prime Minister Sheikh Hasina will open the Padma Bridge on June 25, which will directly connect the southwestern region with the capital Dhaka.
The huge infrastructure project, with the main bridge spanning 6.15 km in length, is the largest and most challenging in the country's history. The bridge standing across the Padma River to link the northeastern and southwestern areas of Bangladesh is also a key part of an anticipated trans-Asian railway network.