PCCP calls for ensuring parbattanews.com editor's security amid death threats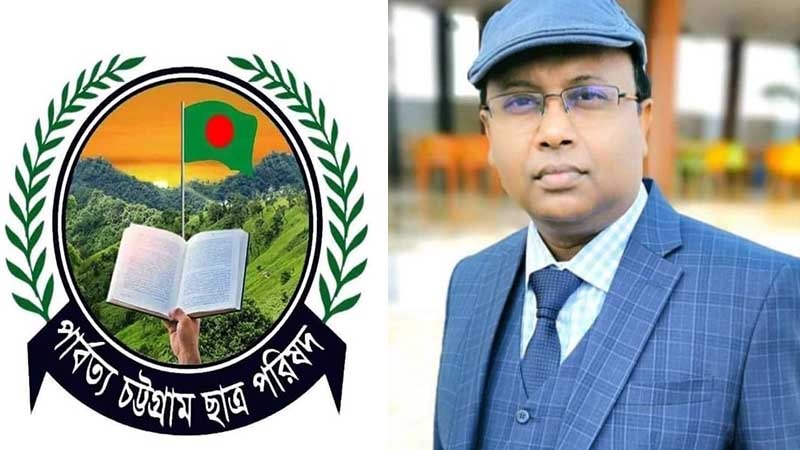 STAFF REPORTER
Parbatta Chattogram Chhatra Parishad (PCCP) has demanded that security be ensured for Mehadi Hassan Palash, the editor at parbattanews.com, as he faces a series of death threats from numerous Facebook IDs, pages, groups, and IDs linked to a hill tracts terrorist group.
The Rangamati chapter of PCCP issued a statement on Monday (August 7), strongly condemning and protesting against these threats.
PCCP Rangamati President Habib Azam said in the statement that parbattanews.com is the popular and sole registered online news media outlet of Parbatta Chattogram.
Edited and published by Mehadi Hassan Palash, parbattanews.com relentlessly works to protect the sovereignty and integrity of Chittagong Hill Tracts and the nation, he added.
Mr Azam also highlighted that on August 3, death threats were directed at Mr Palash from a Facebook ID named "Vattekuki" and various other Facebook pages, groups, and IDs.
He strongly condemned and protested against these reprehensible acts.
In the same statement, PCCP Rangamati General Secretary Tajul Islam Taj acknowledged Mr Palash's significant role in the hill tracts.
Mr Palash, the parbattanews.com editor, dedicates himself to fighting against terrorists through his powerful writing, countering all conspiracies against the hills, he said.
The establishment of the CHT Research Foundation by him also aims to preserve all essential documents of the hill tracts, the PCCP general secretary said.
Parbattanews.com, edited and published with Palash's talent and wisdom, reflects his deep concern for the people of the hills, he noted.
Despite living in the plains, he continues to stand against those conspiring against the hills, PCCP general secretary added.
Today, Mr Palash, a talented and wise man, faces threats of death from the newly emerged Kuki-Chin group, he regretted.
Taj strongly condemned this incident against Mr Palash and stressed the urgent need to dismantle the terrorist group, which has resurfaced in the hills.
Emphasising that ensuring the security of the parbattanews.com editor is paramount, he demanded the government to take swift action against the terrorists involved and ensure Palash's safety.
The PCCP vowed to form strong resistance, supported by the vast student population of Chittagong Hill Tracts, should Mr Palash's security not be adequately guaranteed.