RAB arrests five with 1 lakh pieces of yaba pills in Cox's Bazar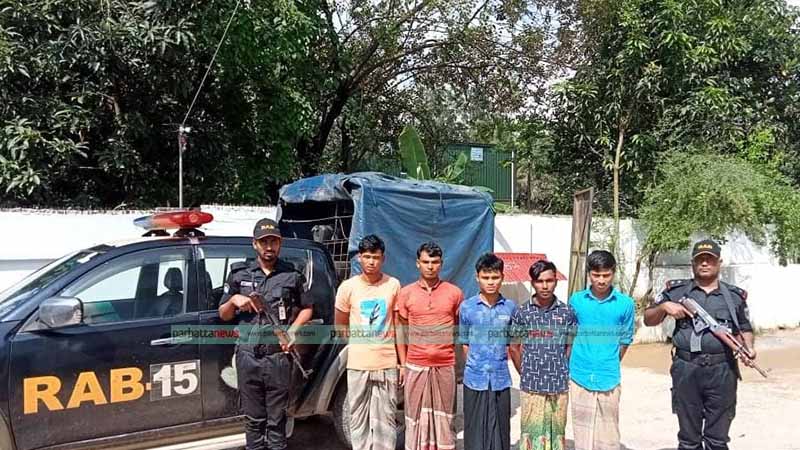 STAFF CORRESPONDENT
The Rapid Action Battalion or RAB has arrested five people in possession of 100,000 pieces of yaba tablets during a raid in Cox's Bazar's Teknaf upazila.
Tipped off, a team of the RAB-15 arrested them and recovered the drugs while conducting the raid on the east side of Tulatli station in Huaikyong Union of the upazila around 4:00am on Wednesday, June 1, 2022.
The arrested have been identified as Saiful Islam (20), son of Syed Ahmad of Kharingagghona area of Hoikang Union, Syed Alam (32), son of Gura Mia, Delwar Hossain (17), son of Akhter Kamal of Ulubania village, Kamal Hossain (20), son of Mohammad Rafiq of Balukhali 9 No Rohingya camp of Ukhiya upazila and Md Omar, 16, son of Abdul Munaf of Balukhali 8 Rohingya camp.
The arrested were drug traders and they were staying at the spot for smuggling and selling the drugs, sources at RAB-15 Cox's Bazar Officer said.
A written statement has been filed with Teknaf Model Police Station in order to take legal action against the arrested drug traders, according to the RAB-15.