Report of HRW on APBn is baseless: Home Minister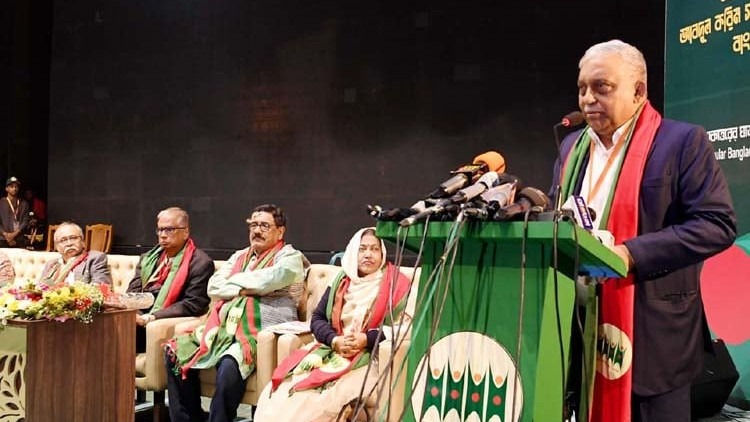 NEWS DESK
Home Minister Asaduzzaman Khan Kamal has said the recent report provided by the Human Rights Watch (HRW) on Armed Police Battalion (APBn) is baseless.
"The report, provided by the HRW on the Bangladesh Police's specialized unit APBn, is baseless . . . They should investigate properly before disseminating these types of information," he told newsmen after a function of Ekattorer Ghatak Dalal Nirmul Committee on its founding anniversary at Bangla Academy auditorium in Dhaka city today, Thursday, Jan 19, 2023.
Referring to the criminal activities of the sheltered Rohingya people in Bangladesh, the Minister said they generally fight among themselves (Rohingya people) with firearms dividing into several sub-groups.
"Rohingya cut the barbed wire fence and go to Myanmar to bring Yaba. They have recently brutally killed a DGFI official in the Tambru camp. A shootout also took place there yesterday. They set fire on dwelling houses," he added.
Terming the Rohingya 'malignant tumour' for Bangladesh, the Home Minister said, "They came here (Bangladesh) leaving behind everything in Myanmar…Now they can do anything being allured."
Kamal said along with the regular police forces, the specialized unit APBn has been deployed in Rohingya camps as the Rohingyas were allegedly found involved in different criminal activities.
Over a million Rohingya people, forcibly displaced by Myanmar Army, are now living in various camps in Cox's Bazar district and APBn is entrusted with ensuring their security.
Replying to questions from the media, the Home Minister said whenever any political party wants to hold a meeting or any rally, the Dhaka Metropolitan Police (DMP) gives them permission.
"We can only say – you (political parties) can't block the roads as well as you can't vandalize properties and you can carry out peaceful political programmes so that people's suffering does not increase," he went on saying.
Asaduzzaman alleged that a vested quarter is spreading propaganda, but Prime Minister Sheikh Hasina does not stop any political party from promoting their ideology through holding meetings and gatherings.