Resettlement Programme: US efforts underway to take most vulnerable Rohingyas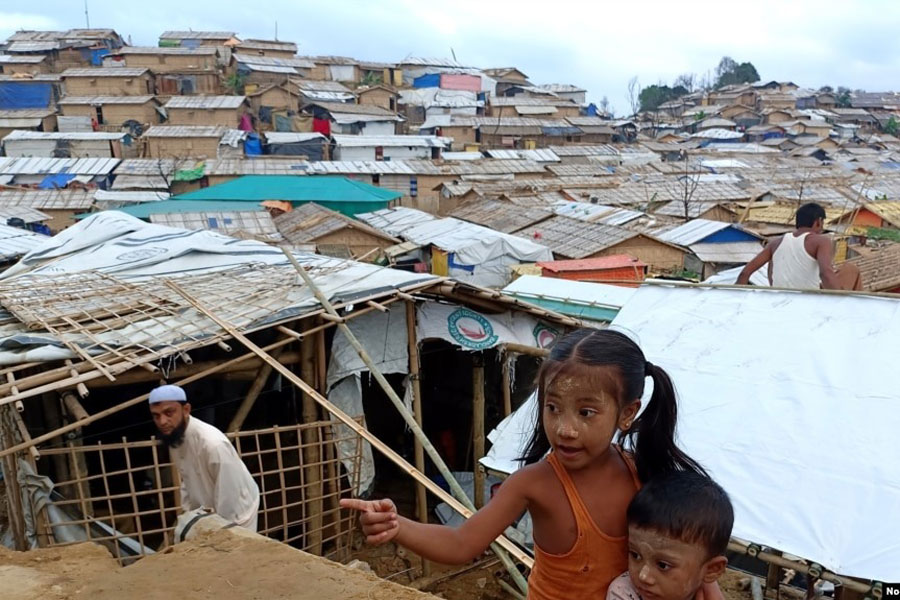 NEWS DESK
The United States (US) has planned to establish a resettlement programme that will enable the most vulnerable Rohingya refugees to relocate to the US.
"We are pleased to be coordinating with the government of Bangladesh and the United Nations High Commissioner for Refugees (UNHCR) to establish a resettlement programme," said US Ambassador to Bangladesh Peter Haas.
He said other countries are working with them to establish similar programmes.
This reflects the United States' longstanding leadership on refugee resettlement in the face of an unprecedented displacement crisis, said the US envoy.
Ambassador Haas was speaking at Defence Service Command and Staff College recently about U.S. foreign policy and its implications on Bangladesh.
He said one of the goals for Bangladesh is to meet international standards for humanitarian protection of the Rohingya refugees and continue to host them until a safe, voluntary, and dignified return to Myanmar is possible.
"We are approaching the six-year anniversary of the genocide and crimes against humanity against Rohingya and their flight from Burma (Myanmar) to Bangladesh," Ambassador Haas said.
During this time, he said that Bangladesh has shown incredible generosity and compassion in welcoming them into the country and giving them shelter.
In support of this incredible hospitality, the envoy said, the United States has provided more than $2.1 billion in humanitarian assistance to help both Rohingya refugees and host communities in Bangladesh, Myanmar, and the region.
"We hope that Rohingya will soon be able to return to their native land in a safe and dignified manner," he said.
Unfortunately, Ambassador Haas said conditions in Myanmar do not yet allow for a safe, voluntary, dignified, and sustainable return.
On Wednesday, Foreign Minister Dr AK Abdul Momen said Myanmar is willing to take the Rohingyas but some foreign governments and international organisations do not support their repatriation at this moment.
"They (international community) think it will not be wise to send back the Rohingyas to Myanmar until democracy is restored there," he told a small group of reporters at the Ministry of Foreign Affairs.
Momen said they think there is a need for a positive approach from all stakeholders who are working on the Rohingya issue to begin repatriation.
"Foreign governments and international organisations suggest that we not go for repatriation," Momen said.
He said the Rohingyas are willing to return while the Myanmar government is also willing to take them back.
"Our priority is repatriation. I always remain optimistic that they will have a better life upon their return to Myanmar," Momen said.
The minister said there were two attempts to begin repatriation of the Rohingyas in the past but both went in vain.